Another great movie is scheduled to be released in the middle of November. 20th Century Fox will premiere its movie named Ford v Ferrari, with Matt Damon and Christian Bale in the main roles. The film is based on the true story, so if you like fast cars and racing, this is an awesome movie for you. And you will learn something about the history of racing, too!
The story is placed in the mid-60s when Ferrari was ruling in the world of racing. After the fifth consecutive year of Ferrari being at the top, the time has come to change something… American car designer Carroll Shelby and car driver Ken Miles have decided to challenge Ferrari and take over the first place…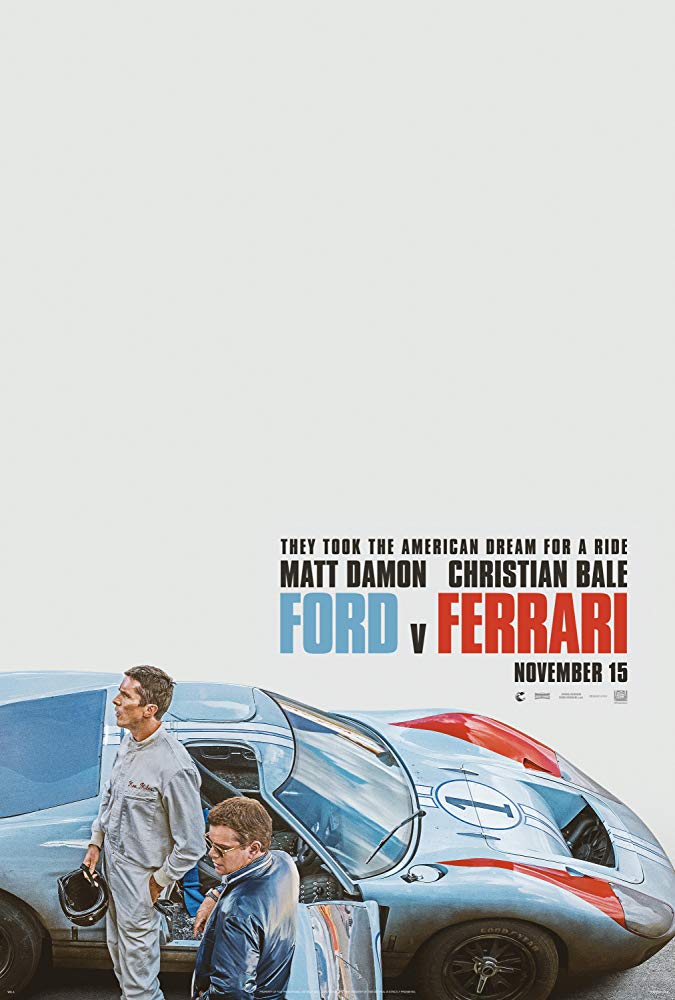 image by imdb.com
The movie is directed by Academy Award winner James Mangold, well-known by movies like Logan (2017), Walk the Line (2005), or Heavy (1995). The film is written by three great writers duo Jez Butterworth and John-Henry Butterworth (Edge of Tomorrow (2014), Fair Game (2010)) and Jason Keller (Escape Plan (2013), A Good Day to Die Hard (2013)).
In the main roles are Academy Award winner Matt Damon (Good Will Hunting (1997), The Martian (2015), The Departed (2006)), another Oscar winner Christian Bale (The Dark Knight (2008), Batman Begins (2005), Vice (2018)), Jon Bernthal (The Wolf of Wall Street (2013), Baby Driver (2017), The Accountant (2016)), four-times Golden Globe nominee Caitriona Balfe (Escape Plan (2013), TV Series Outlander (2014-2019), Money Monster (2016)), Tracy Letts (Lady Bird (2017), The Big Short (2015)), Josh Lucas (Sweet Home Alabama (2002), Glory Road (2006)), Noah Jupe (A Quiet Place (2018), Wonder (2017)), and others.
Take a look at the official trailer for Ford v Ferrari movie:
The movie Ford v Ferrari will come to the cinema on November 15.
You can find more details about the film at https://www.imdb.com/title/tt1950186/
Check out the official website of the movie at http://www.FORDvFERRARI.com