One of The Rarest Frogs in The World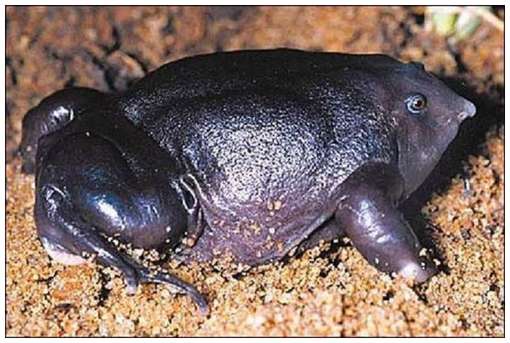 This rare frog which is called purple frog was discovered for the first time in 2003, in Western Ghats in India. It is the one and only place where these species can be found. The frog is really purple, has very small eyes, unusual nose and believed to be a relative of ancient frogs, that lived during the time of the dinosaurs.
Frankly, it looks rather strange, but sounds even worse!