The 2010 Menton Lemon Festival in France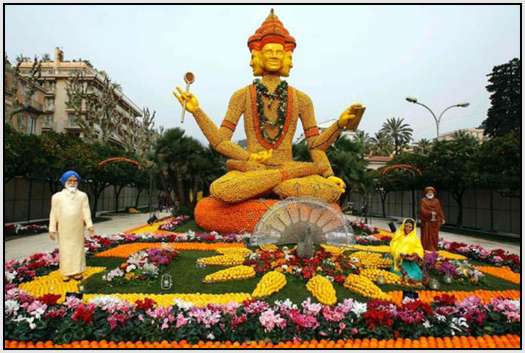 Menton is the lowest level of administrative division in the French Republic located on the Franco-Italian border, within the confines of the Cote d'Azur and the Ligurian Alps. It is well known for its warm micro-climate favorable to lemon, tangerine, and orange groves.
It was pretty popular for its Menton's February Festival which initially started at the end of the 19th century. People still find it very exciting and fun. The festival is enjoyed for three whole weeks along with a daily Citrus Exposition, parades on Sundays,Corsos Nocturnes with fireworks on Thursday nights, and Jardins de lumieres on Fridays.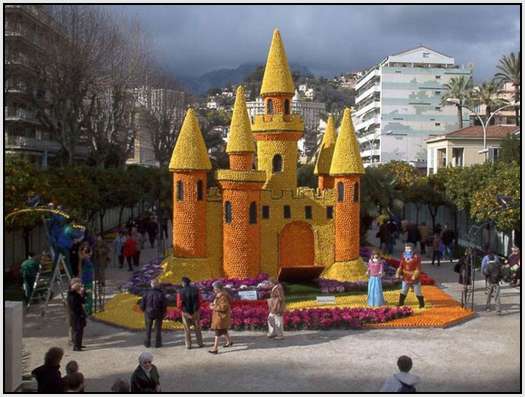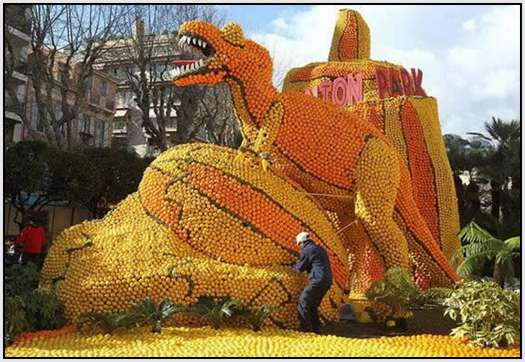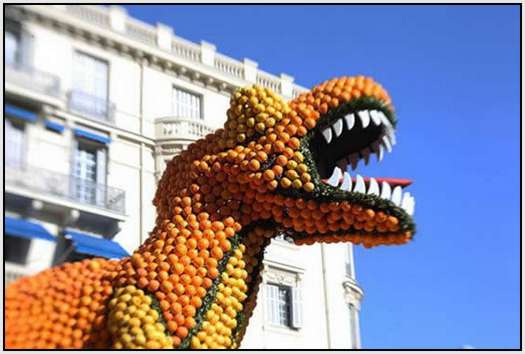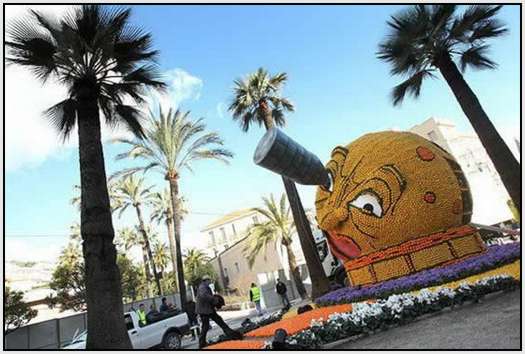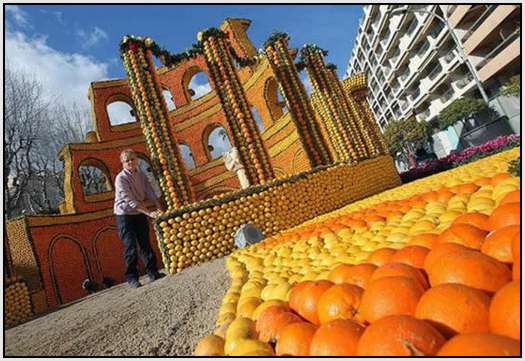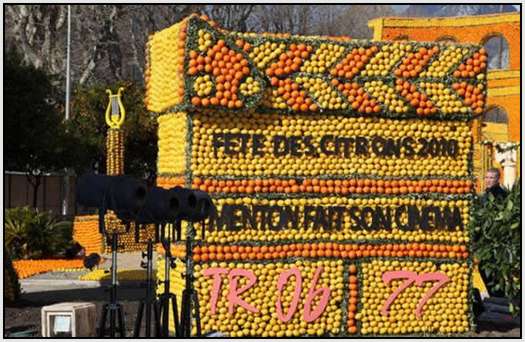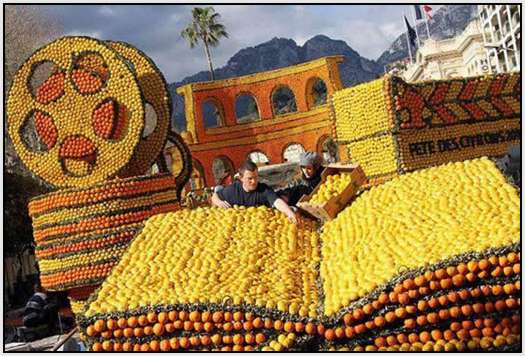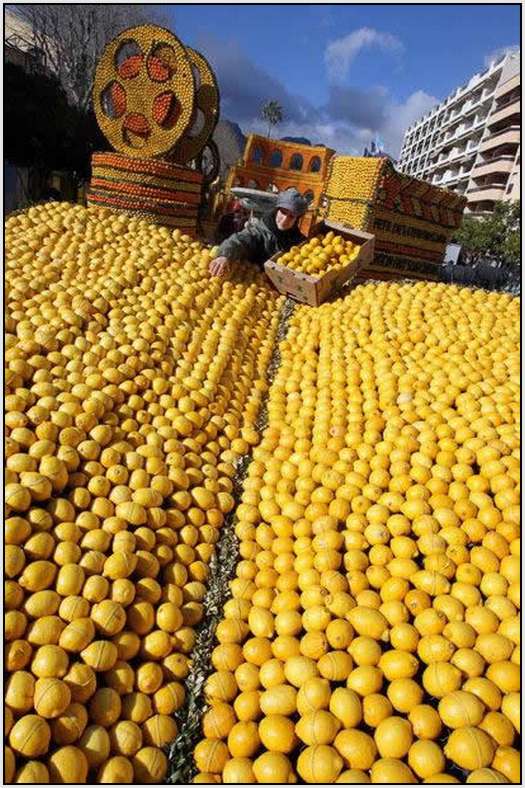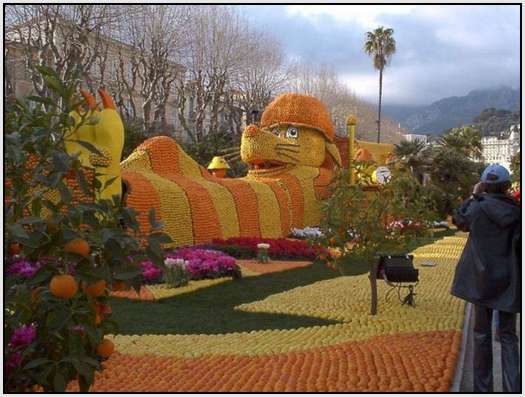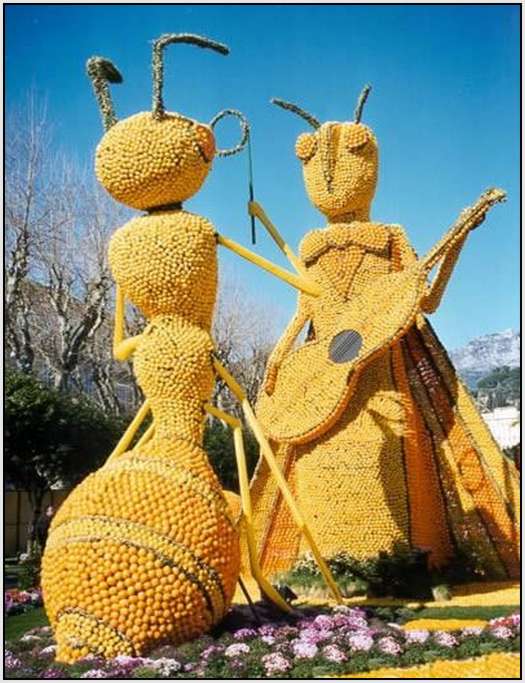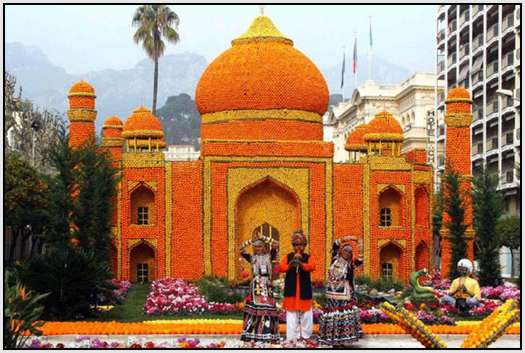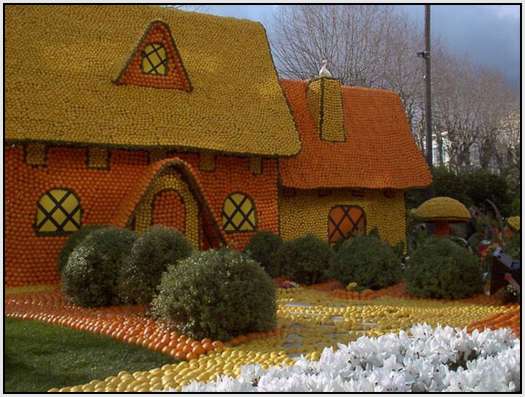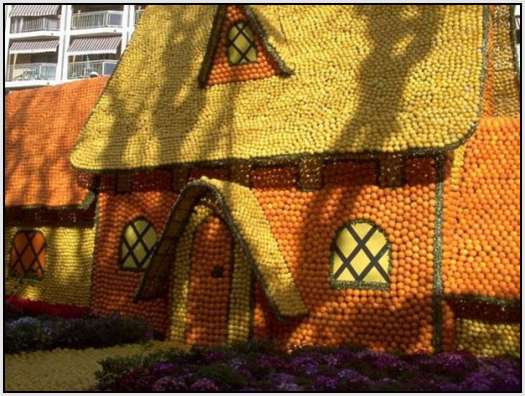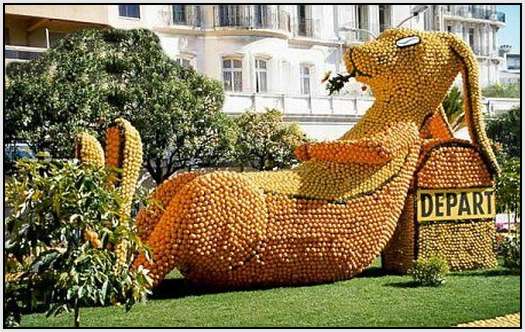 The 77th Lemon Festival takes place from 12 February to 3 March 2010. Each year the festival follows a given theme, this year it is "Menton does cinema". The Lemon Festival attracts each year more than 230,000 visitors. It's the second biggest event on the Riviera after the Carnival of Nice. It uses the services of over 300 professionals and requires 145 tons of citrus fruit.
The idea behind tis citrus. Beautiful arts are presented in yellow and orange color through out the festival. Menton, tucked along the coast next to Italy, becomes more animated than usual the second half of every February with the Fete du Citron. The Jardin Bioves also hosts the Expositions d'agrumes also known as Citrus expositions everyday during the whole festival. It includes narrow gardens full of large, intricate creations, somewhat like static parade floats built mainly from citrus fruits.