This is a collection of most barbaric medieval instruments of torture that we found in St. Petersburg museum…
Chair of spikes aka "Confession Chair"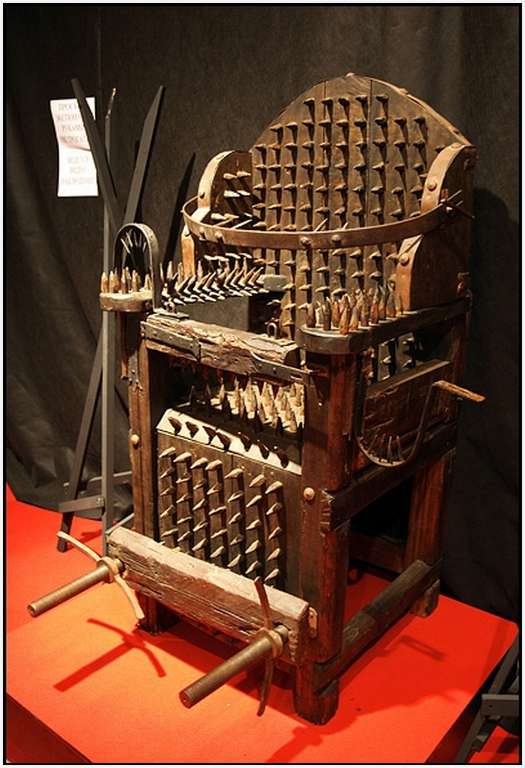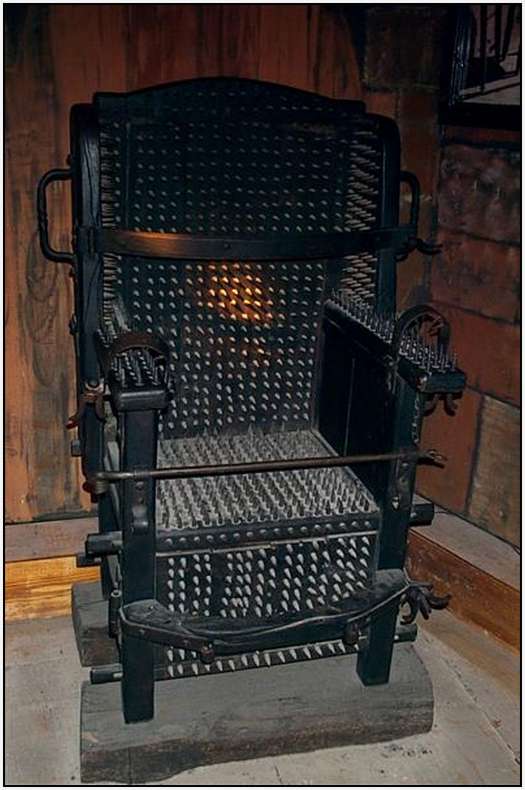 This method of interrogation was used in Central Europe. A naked prisoner is seated on the chair in such a position that at the slightest movement pins are stick in his skin. Usually torture lasted for several hours. These chairs have different shapes and sizes, but they were all equipped with spines and immobilization of the victim.
Hand Saw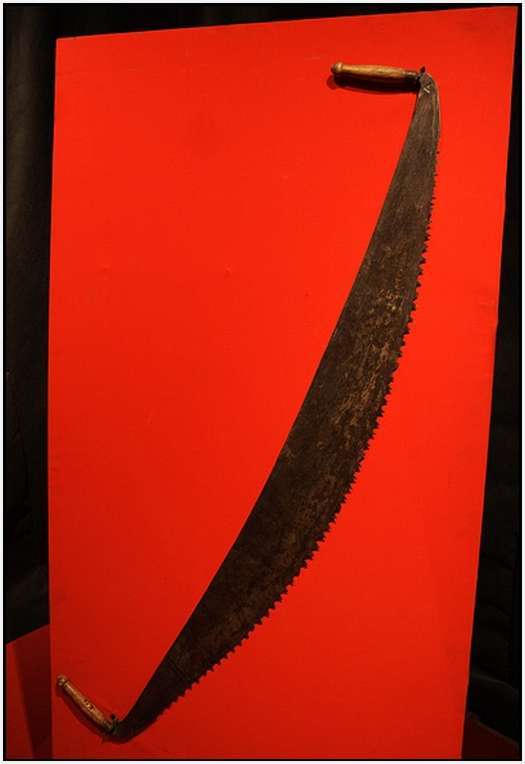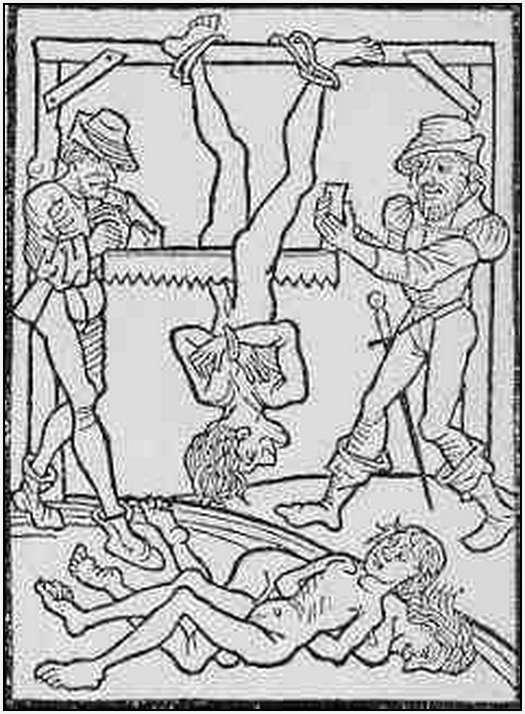 Run by two people who saw the convict, suspended upside down with legs tied to a pillar. The upside down position is causing the inflow of blood to the brain, forcing the victim to experience unprecedented flour during long time. This tool was used as a punishment for various crime, but particularly used against homosexuals and witches.
The Maiden of Nuremberg (Iron Maiden)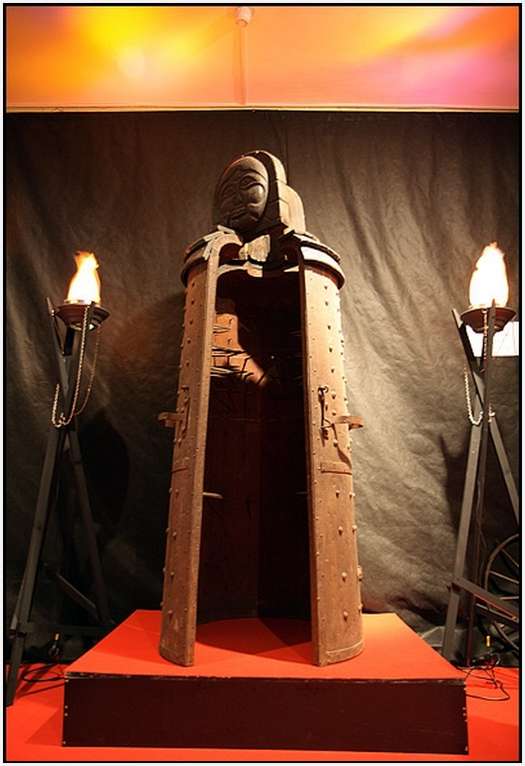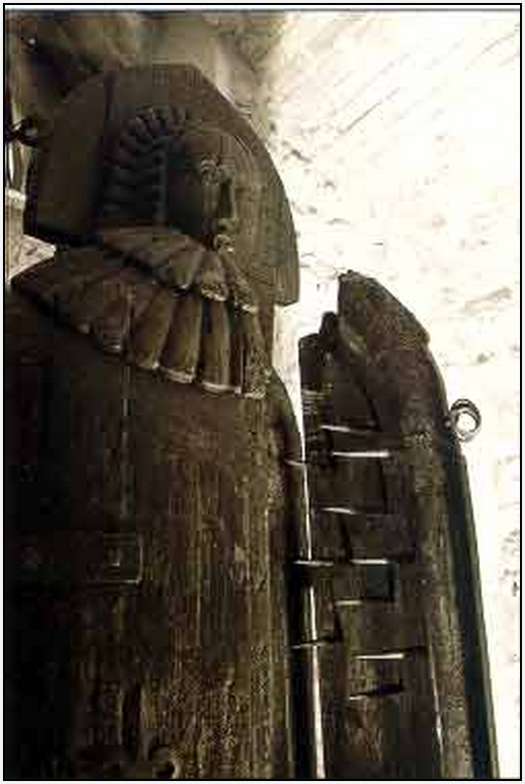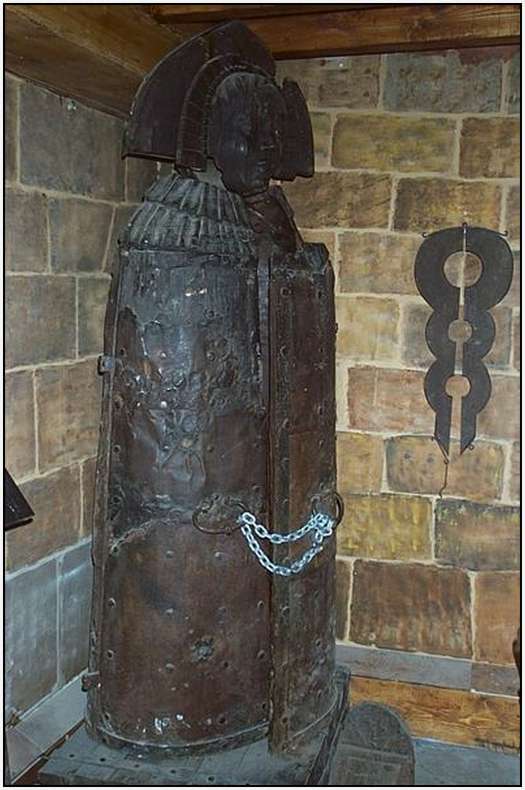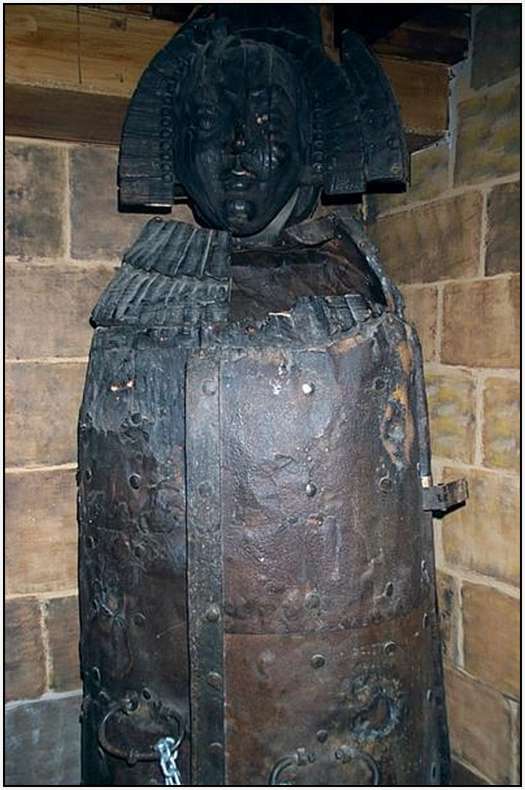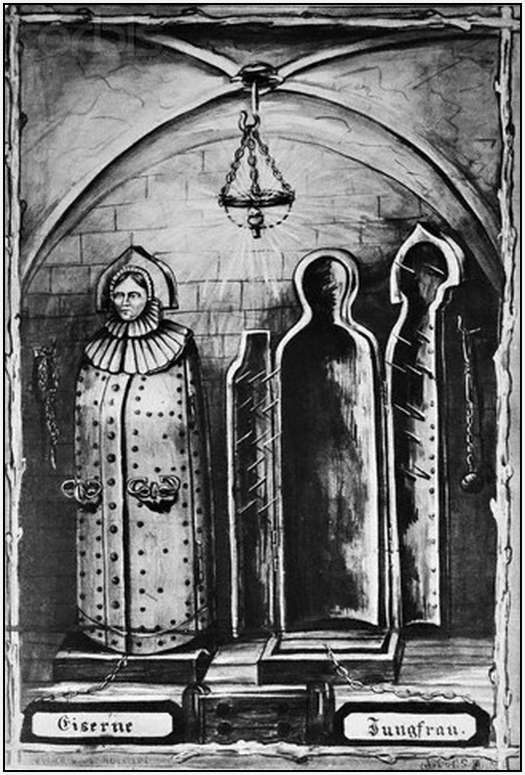 The idea of mechanized torture was born in Germany and its seams that the Nuremberg maiden was the first. It got its name because of the external similarities with the Bavarian woman, but also because first prototype was created and used in a secret dungeon at Nuremberg. The accused was placed in the sarcophagus where the body suffers injury from sharp spines that where located inside but located so that no vital organs to bee hurt, for a long time agony. Iron maiden was the punishment in special for fraud and they have to stay inside for three days.
The Head Crusher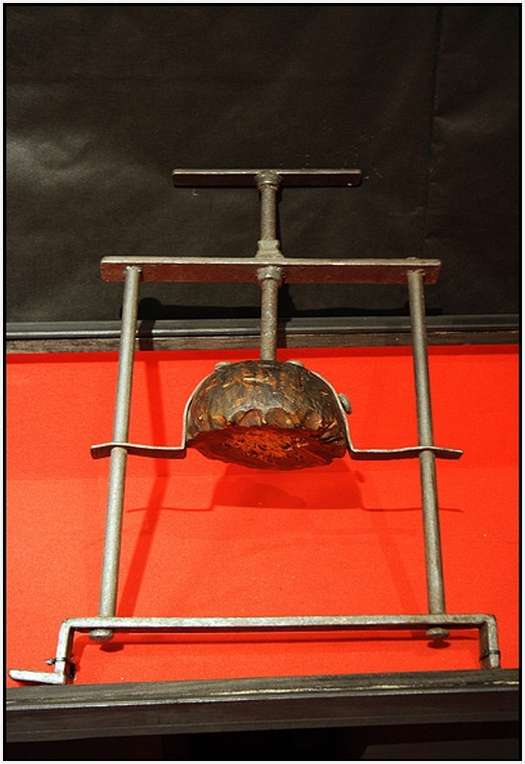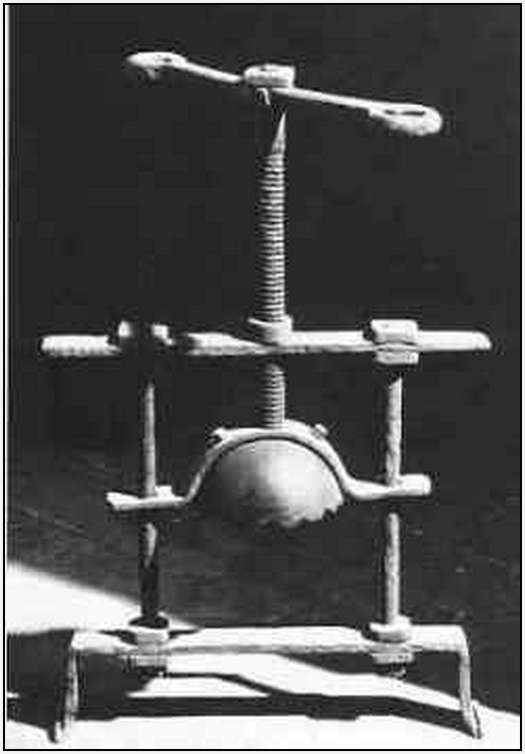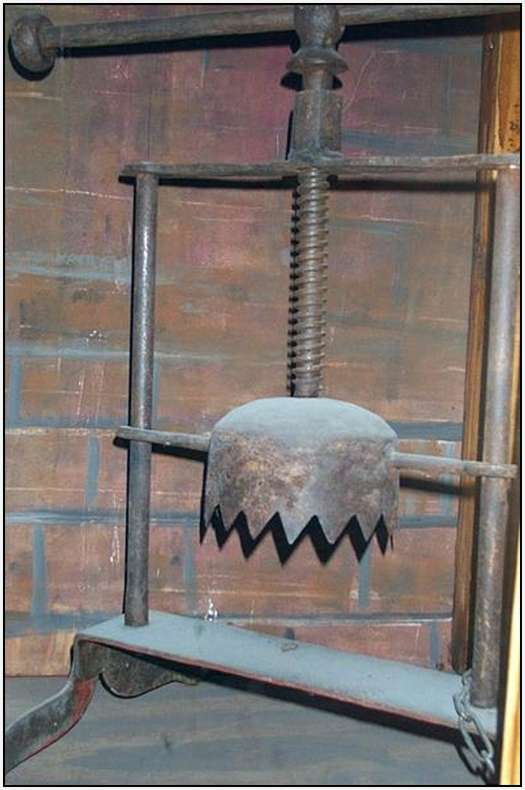 Its function was quite simple: the victim's chin placed on a wooden or metal base, a cap screw device on the head. First, where crushed the teeth and jaw, and then, as the pressure increase, the brain tissue began to flow from the skull. This form of tortures was used in the Middle Ages especially by the Spanish Inquisition.
The Wheel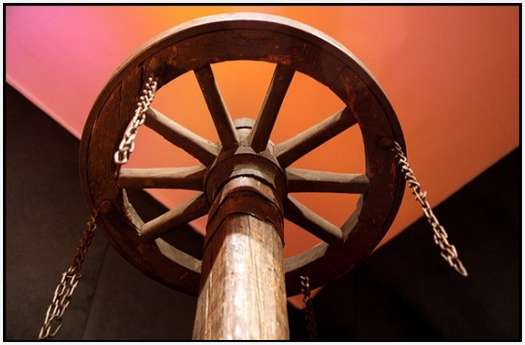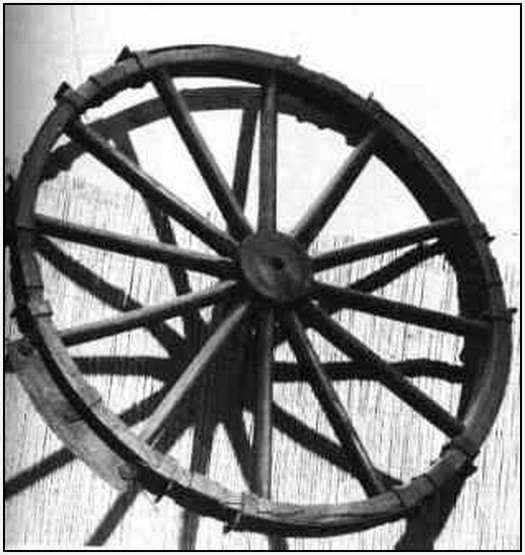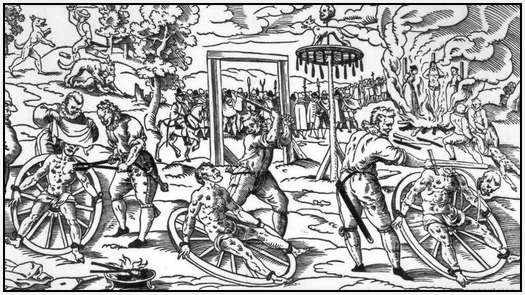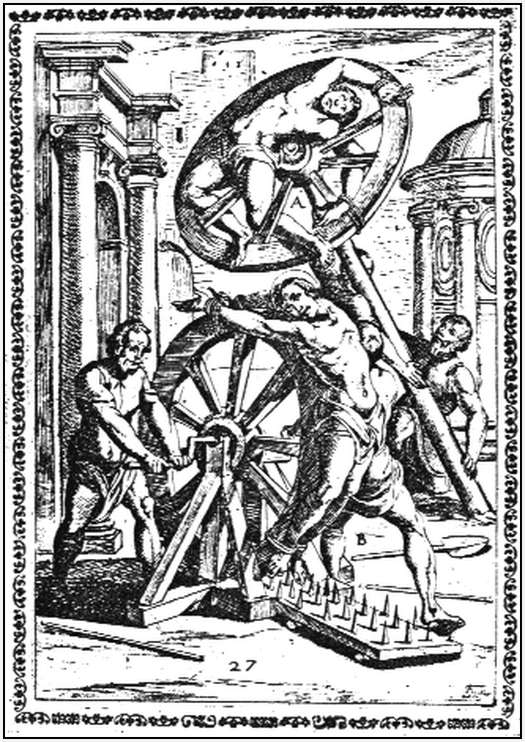 It was a very popular system of torture and execution, used only when a man was accused by witchcrafts or seditions. Typically, the procedure was divided into two phases, both quite painful. The first consisted in fractures of most of the bones and joints using a small wheel called the wheel crushing and outside with a lot of thorns. The second phase is designed for punishment. Popular kind of punishment combined wresting the flesh and burning at the stake or in the best case it will be decapitated.
More barbaric medieval instruments of torture…