I'm usually don't write about documentary movies, but the film Tell Me Who I Am has an extraordinary story and it's done like an ordinary movie. A true story with real-life people and not actors, telling their emotional story. The documentary is brought by Netflix and will be premiered next week.
The story follows two twin brothers, one of them, Alex Lewis, had lost his memory at the age of 18. His brother Marcus is teaching him who he is, helping him to re-create his lost memories… Told by Marcus, Alex creates an idyllic childhood picture in his head about his childhood, but not everything is ideal… After decades later, they have to confront to a traumatic family secret and stop living in lies and fake history…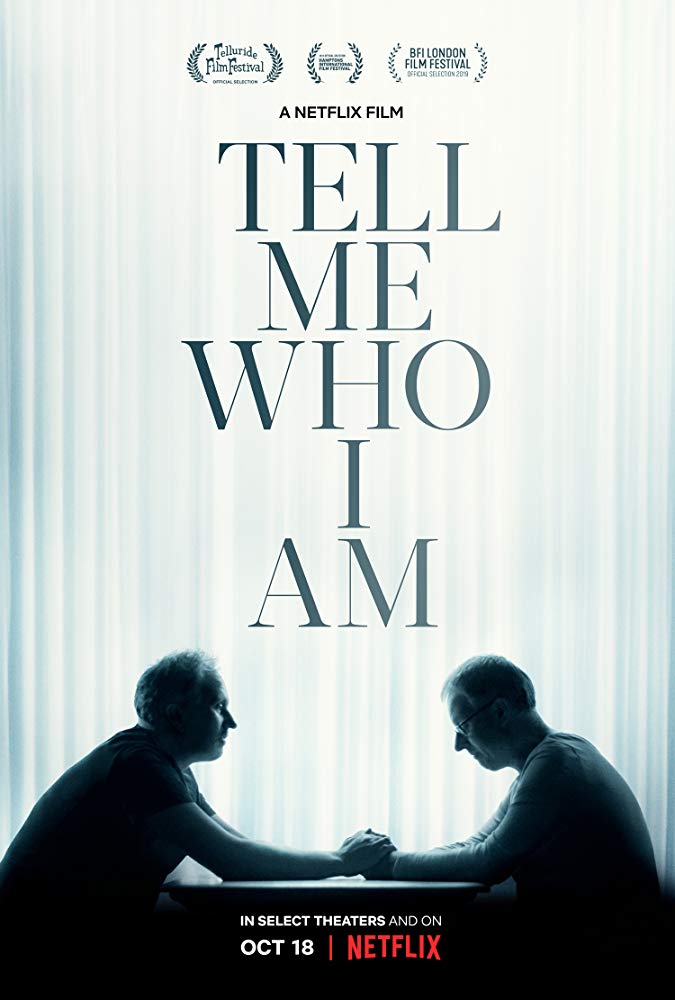 image by imdb.com
The director of the movie is Academy Award nominee Ed Perkins well-known as a director of great documentary movies as Garnet's Gold (2014) or Black Sheep from 2018, which was nominated for Oscar.
As this is a documentary movie the two brothers Alex Lewis and Marcus Lewis are themselves. We can see actors which are taking roles of them in the past as Evan Milton (Mini TV Series The Little Drummer Girl (2018), EastEnders (2018)), Luke and Thomas Mulhurn as young brothers, Andrew Caley (TV Series Downton Abbey (2015), Peaky Blinders (2017)) and Kathleen Ray (Seven Boxes (2019), The Jack in the Box (2020)).
Take a look at the official trailer for the movie Tell Me Who I Am:
The movie Tell Me Who I Am will come to Netflix on October 18.
Movie URL: https://www.themoviedb.org/movie/627070-tell-me-who-i-am
Critic: AAA