Next February, Sony Pictures have scheduled the premiere of the horror movie Fantasy Island, based on a popular TV Series from the '70s about a magical island resort. The main difference is that the new version is actually a horror adaptation with an interesting twist. The cast of the movie isn't unknown as it is usually in horror movies and the trailer looks interesting… As I said, the premiere is scheduled for Valentine's Day, so, you can invite your partner for a romantic fantasy night in the cinema… 🙂
To arrive at the Fantasy Island you have to win a contest which will be your ticket to "live your dreams". Every contestant has a right for one fantasy which will be fulfilled on the island. But, it looks that it doesn't work so flawlessly and the contestants are there with a reason… and the reason is to fulfill some other's weird dark fantasy…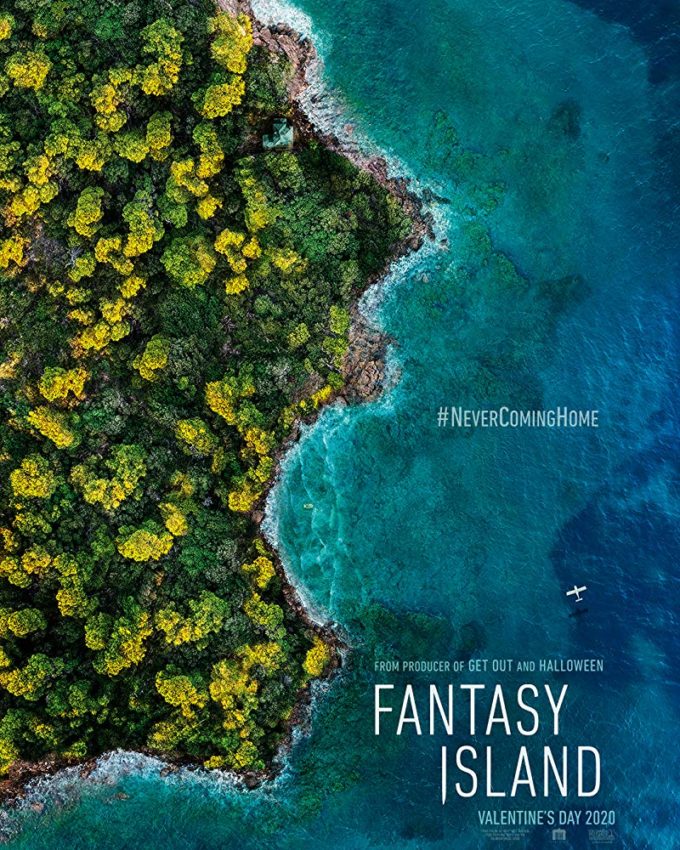 image by imdb.com
The director of the movie is Jeff Wadlow, a well-known director, and producer for his movies Truth or Dare (2018), True Memoirs of an International Assassin (2016) or Kick-Ass 2 (2013). He is also a writer of the movie along with Jillian Jacobs and Christopher Roach (they were already worked together on the movie Truth or Dare (2018)).
In the main roles are Lucy Hale (Truth or Dare (2018), Scream 4 (2011), The Sisterhood of the Traveling Pants 2 (2008)), Michael Peña (American Hustle (2013), Crash (2004), End of Watch (2012)), Jimmy O. Yang (Patriots Day (2016), Crazy Rich Asians (2018), Life of the Party (2018)), Michael Rooker (Guardians of the Galaxy (2014), Henry: Portrait of a Serial Killer (1986), Slither (2006)), Maggie Q (Divergent (2014), Live Free or Die Hard (2007), Insurgent (2015)), Portia Doubleday (Youth in Revolt (2009), Carrie (2013)) and others.
Take a look at the official trailer for the movie Fantasy Island:
The movie Fantasy Island will come to theaters on February 14.
Movie URL: https://www.themoviedb.org/movie/539537-fantasy-island
Critic: AAA