There is no man on this planet that isn't heard about the DMC DeLorean sports car model. The first examples of the car were created in 1981 through 1983. It was different, it stood out from any other car from that time because of it's gull-wing doors and brushed stainless-steel outer body panels. Because of all that extravagance, it was used as a time machine in the legendary movie Back to the Future. This movie is a story about its creator – John DeLorean.
The story follows the dream of John DeLorean, the dream about the creation of a super sports car. But every dream has its own problems and obstacles. One of the biggest problems, if you want to make some great ideas true, is to collect money to do it. He needed 30 million dollars for his new car and he was willing to do anything to make his dream a reality…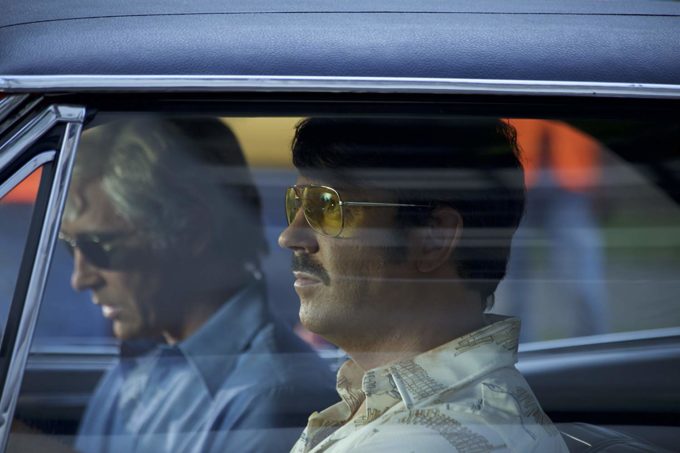 image by imdb.com
The director of the movie is BAFTA Film Award winner Nick Hamm, known for the movie The Hole (2001) and TV series Rogue (2013-2014), where he was a producer and director of a few episodes. Also, he was directing movie Godsend from 2004 with Robert de Niro in one of the main roles. The writer of the movie Driven is Colin Bateman, known for the movie The Journey (2016).
Starring: Jason Sudeikis (Colossal (2016), We're the Millers (2013), Horrible Bosses 2 (2014)), double Golden Globe nominee Lee Pace (Guardians of the Galaxy (2014), The Fall (2006), The Good Shepherd (2006)), Judy Greer (13 Going on 30 (2004), Jurassic World (2015), Ant-Man (2015)), and another Golden Globe nominee Corey Stoll (Midnight in Paris (2011), Ant-Man (2015), Salt (2010)) and others.
Take a look at the official trailer for Driven:
The movie Driven comes to the cinema on August 16.
You can find more details about the movie at https://www.imdb.com/title/tt5592796