Well, I have skipped the first trailer, but I can't ignore the second one. This kind of movie has a lot of fans, so I have to write a little bit about it. The movie is R-rated, but the trailer doesn't, so you can take a peek inside the film. The movie is inspired by true events described in the New York Magazine.
The story follows a crew of former strip club employees who have decided to take advantage of their previous Wall Street clients… They get into action and soon got in trouble… 🙂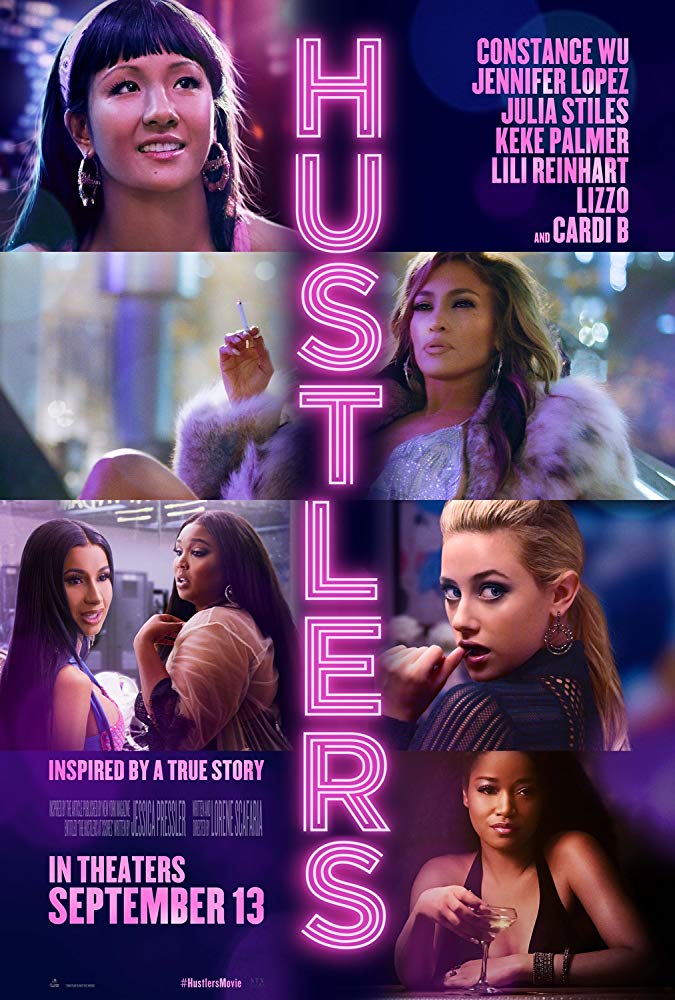 image by imdb.com
The director of the movie is actress and writer Lorene Scafaria, known for movies like Seeking a Friend for the End of the World (2012) or The Meddler (2015) where she was a writer and director. Lorene is also the screenplay writer of the film and she has done it inspired by the magazine article by Jessica Pressler.
In the main roles are some of the most famous celebrities in the world, as Golden Globe nominee Jennifer Lopez (Gigli (2003), Maid in Manhattan (2002), The Cell (2000)), Golden Globe nominee Constance Wu (Crazy Rich Asians (2018), Parallels (2015), TV Series Fresh Off the Boat (2015-2019)), Cardi B (her first full movie), another Golden Globe nominee Julia Stiles (10 Things I Hate About You (1999), Save the Last Dance (2001), Silver Linings Playbook (2012)), Lili Reinhart (TV Series Riverdale (2017-2019), The Kings of Summer (2013), The First Hope (2013)), Keke Palmer, Lizzo and others.
Take a look at the official trailer for Hustlers movie:
The movie Hustlers will come to the cinemas in just a few days, on September 13.
You can find more details about the movie at https://www.imdb.com/title/tt5503686/