While I'm following the new trailers for movies, I've got a feeling that every second one is in the horror/thriller genre. Or there is a high demand for that type of entertainment, or people see their surroundings as a horror movie and find a connection with the films. 🙂 Anyways, Countdown is the name of the newest one which will come to theaters next month.
Hey, do you know that there is a new app for your phone that tells you the exact time of your death? I mean, exactly in a second… A young nurse discovers the app and it shows her only 3 more days of life… She is trying to find a solution to trick destiny and escape from death…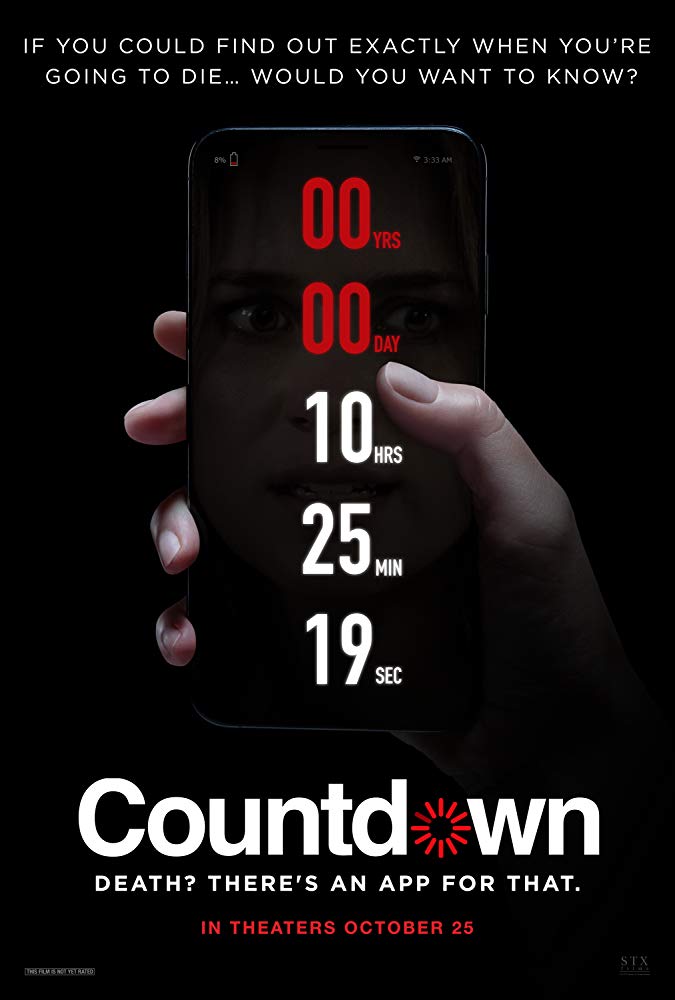 image by imdb.com
The director and writer of the movie is Justin Dec and this will be the first big-screen movie. He has directed TV movie Rolling (2008) and was involved in many other movies like I Am Number Four (2011) or Up in the Air (2009), with George Clooney in the main role.
In the main roles are Elizabeth Lail (TV Series You (2018), Once Upon a Time (2014), Unintended (2018)), Anne Winters (Night School (2018), 13 Reasons Why (2018-2019), Zac and Mia (2017-2019)), Peter Facinelli (The Twilight Saga franchise, Nurse Jackie (2009-2015)), Charlie McDermott (Sex Drive (2008), Frozen River (2008), Hot Tub Time Machine (2010)), Talitha Eliana Bateman (Annabelle: Creation (2017), The 5th Wave (2016), Geostorm (2017)) and others.
Take a look at the official trailer for Countdown movie:
The movie Countdown will come to the cinema on October 25th.
You can find more details about the film at https://www.imdb.com/title/tt10039344/