It looks that Nicolas Cage was pretty busy this year as he has made six movies and has a few more in post-production. Anyways, none of them are standing out as the majority are standard or "low quality" movies. The next one that comes to the theaters is Color Out of Space and will be premiered in January next year. I will put it in the category of "medium" horror films as I didn't see anything revolutionary in the trailer for the movie. But, please, check it out yourselves and make your opinion about it.
The story follows the Gardner family who decided to move in a rural house to escape from all the rush and stress which big city brings. Everything looks perfect, they are adapting to the new environment until a meteorite crashes into their front yard. And, it doesn't look that it's just an ordinary meteorite as things around it start to change… including people…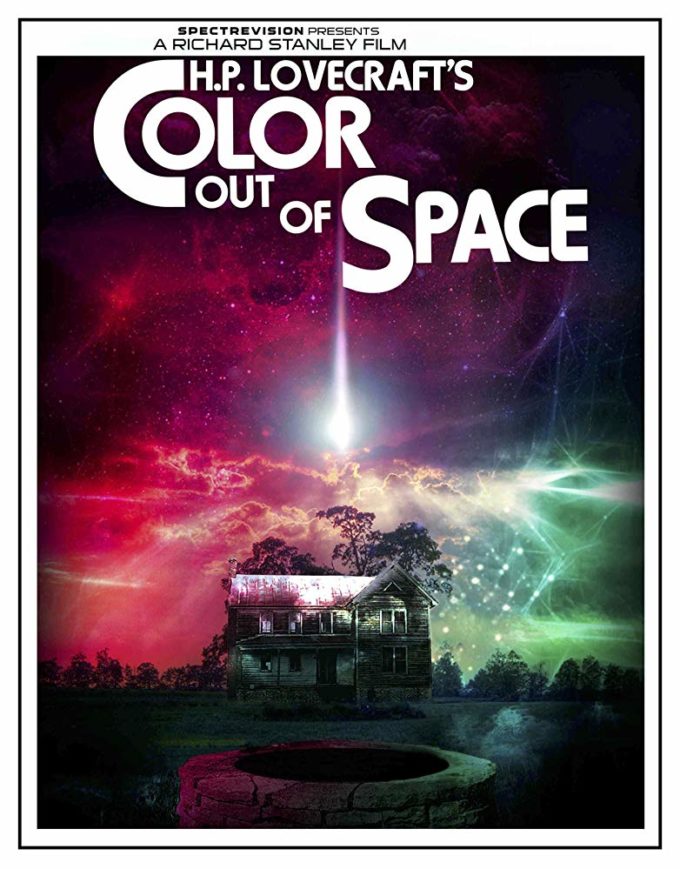 image by imdb.com
The director of the movie is Richard Stanley, who had lately doing documentaries, and this movie is some kind of comeback for him to the big screen. He is known for movies as Hardware (1990), The Island of Dr. Moreau (1996) or Dust Devil from 1992. The screenplay is written by him and Scarlett Amaris (Replace (2017), The Theatre Bizarre (2011)), based on the short story by H.P. Lovecraft, a well-known writer in horror genre.
In the main roles are Academy Award winner Nicolas Cage (Face/Off (1997), The Rock (1996), Lord of War (2005)), double Golden Globe nominee Joely Richardson (The Patriot (2000), Event Horizon (1997), Maggie (2015)), Madeleine Arthur (Big Eyes (2014), To All the Boys I've Loved Before (2018), TV Series The Family (2016)), Elliot Knight (TV Series Titans (2018), American Gothic (2016), How to Get Away with Murder (2014-2015)), Tommy Chong (Up in Smoke (1978), Zootopia (2016), Cheech and Chong's Next Movie (1980)) and others.
Take a look at the official trailer for the movie Color Out of Space:
The movie Color Out of Space will come to theaters on January 24.
Movie URL: https://www.themoviedb.org/movie/548473-color-out-of-space
Critic: AA