The animation teams from Pixar are really active in promoting and preparing new movies. After Toy Story 4, the next one will be Onward and it will come out in March 2020, and at the beginning of the summer, we can expect Soul to be premiered. Both movies are totally new, with unique stories and great filmmakers behind the scenes.
The story of movie Soul follows Joe Gardner, a middle-school band teacher who loves to play jazz, but it came to the period of life when he examines himself about the music and his passion. After one gig he suddenly gets into an accident and his soul is being separated from the body, and he is taken to the place where he have to find the true meaning of his life…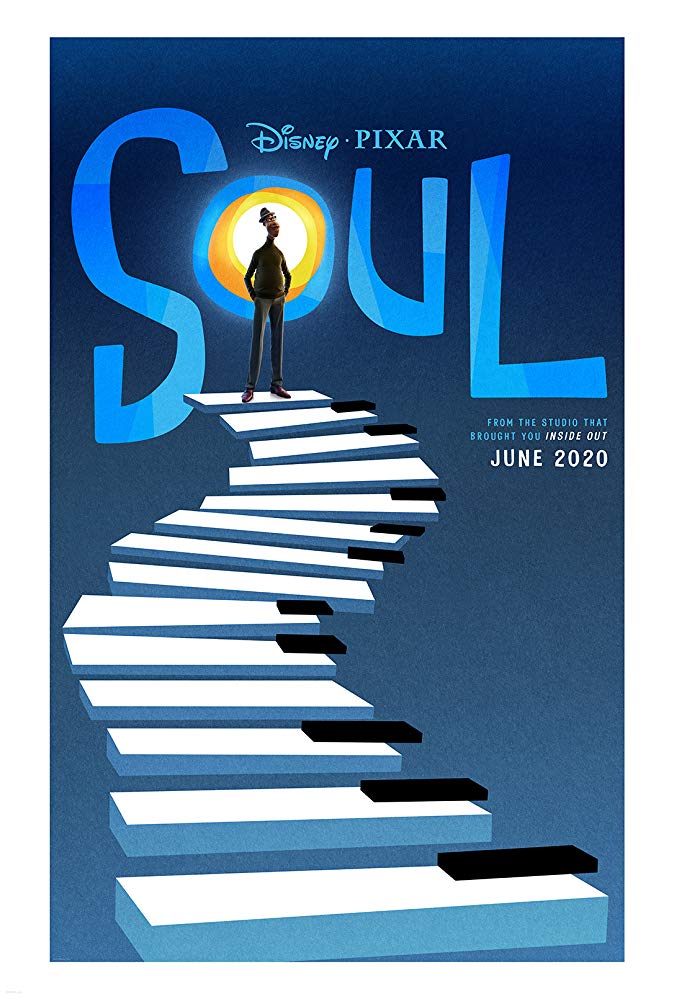 image by imdb.com
The director of the movie is two-time Academy Award winner Pete Docter, a well-known by animation movies Inside Out (2015), Monsters, Inc. (2001) and Up (2009). The co-director is Kemp Powers, known as writer of a few episodes of Star Trek: Discovery (2017). They are also the writers of the movie alongside with Mike Jones (worked in creative teams for movies Coco (2017), Toy Story 4 (2019), Incredibles 2 (2018)).
The characters became alive thanks to the voices by Academy Award winner Jamie Foxx (Django Unchained (2012), Ray (2004), Collateral (2004)), double Golden Globe winner Tina Fey (Date Night (2010), Mean Girls (2004), Sisters (2015)), Ahmir-Khalib Thompson (Questlove from The Roots), four-time Primetime Emmy nominee Phylicia Rashad (TV Series The Cosby Show (1984-1992), For Colored Girls (2010), Creed (2015)), Daveed Diggs (Blindspotting (2018), Wonder (2017), Ferdinand (2017)) and others.
Take a look at the official teaser trailer for the movie Soul:
The movie Soul will come to theaters on June 19, 2020.
Movie URL: https://www.themoviedb.org/movie/508442-soul
Critic: AAA