Octopus Skate Pool Art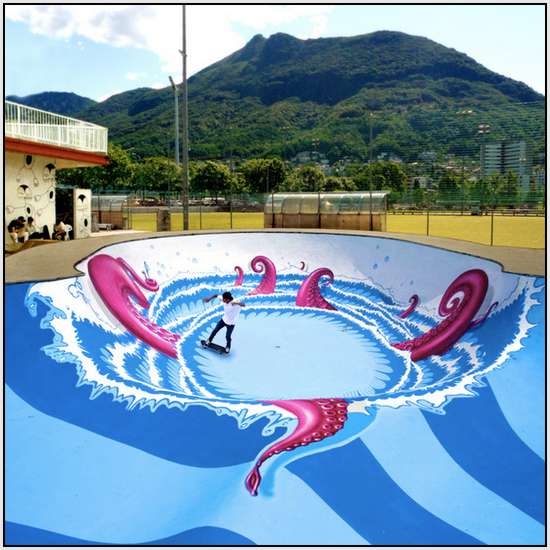 A regular pool in a skatepark painted by gifted artists. The work of these guys is just amazing! They transformed a regular pool in the Skatepark of Lugano, Switzerland, in a work of art. A big Octopus ready to hold skateboard tricks. The group behind this is NEVERCREW'S, a group of artists that do murales, graphics, and other expression forms such as video, comics and sculpture.
Very impressive! See the making-of, more pictures and video after the jump.
If you like this pool, you must see Amazing 3D Swimming Pools.