Sorry guys, but this one you will have to see with your girlfriends in the theater. Usually, I don't make reviews of this kind of movie, but there is a demand for them. So, See You Soon is an easy romantic movie with an interesting modern story combined with typical love-crush moments.
He is a famous soccer star, but he suffers a career-threatening injury and need to go to full recovery and his presence on the World Cup is under the question. She is a humble Russian single mom that works as a waitress and they get in an epic romance. The odds for the romance are really low, but the love can beat all the problems… Or, maybe not?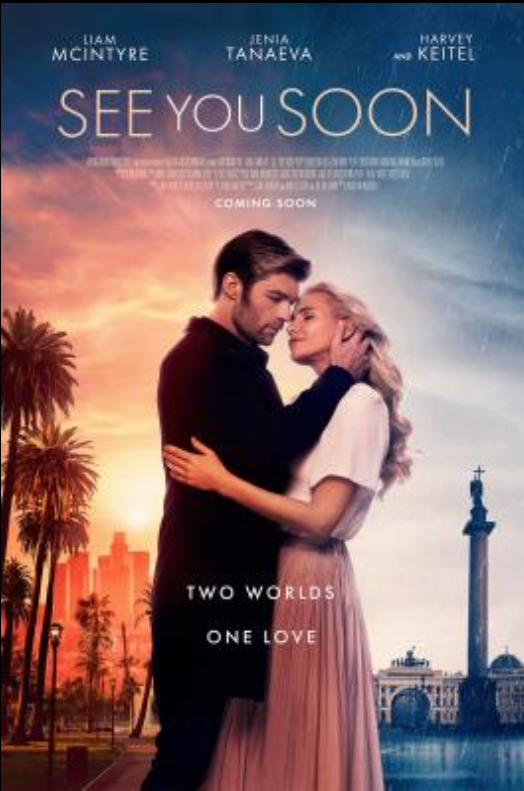 image by imdb.com
The movie is directed by David Mahmoudieh known for short videos and doing some writing jobs for future projects as Rain and Boone. He likes to change genres and his filmography is really "colorful". Writers of the film See You Soon are Mike Cestari and Jenia Tanaeva (who is also playing one of the main roles in this movie).
Main roles in the movie are played by Liam McIntyre (TV series Spartacus (2010–2013), The Legend of Hercules (2014), Gears of War 4 (2016)), Poppy Drayton (The Little Mermaid (2018), The Shannara Chronicles (2016-2017), Downton Abbey (2013)) and the Academy Award nominee Harvey Keitel (Reservoir Dogs (1992), Bad Lieutenant (1992), The Grand Budapest Hotel (2014)).
Take a look at the official trailer for See You Soon:
The movie See You Soon comes to the cinema on July 26.
You can find more details about the movie at https://www.imdb.com/title/tt7216068