Ferrari Theme Park in Abu Dhabi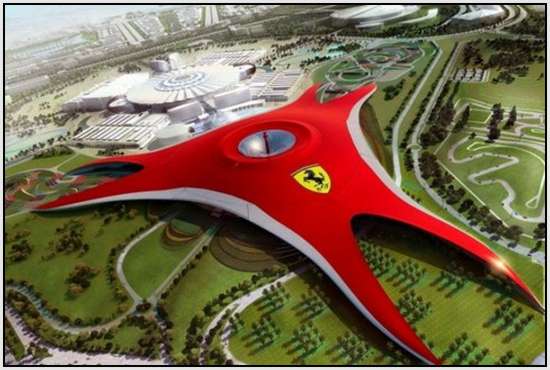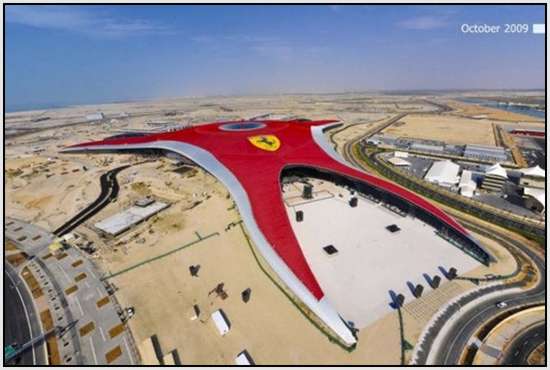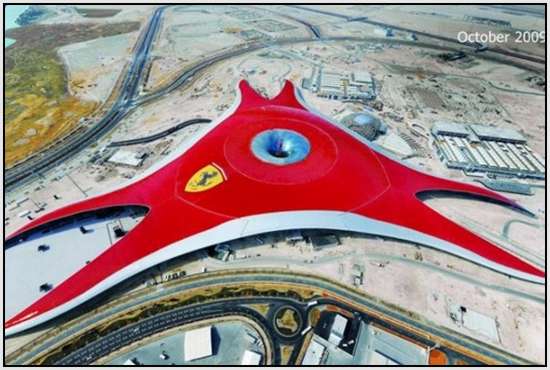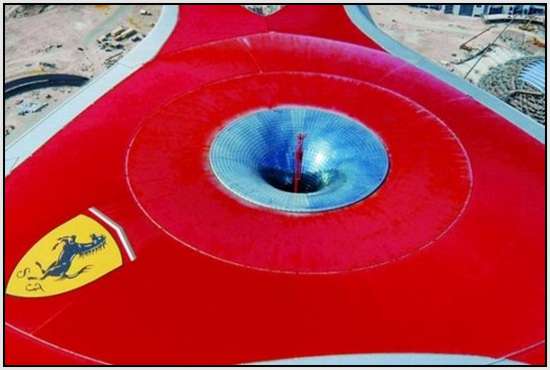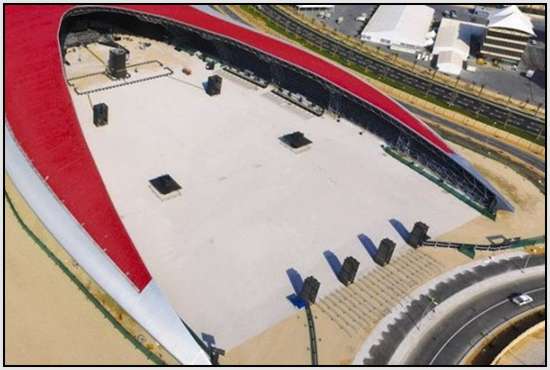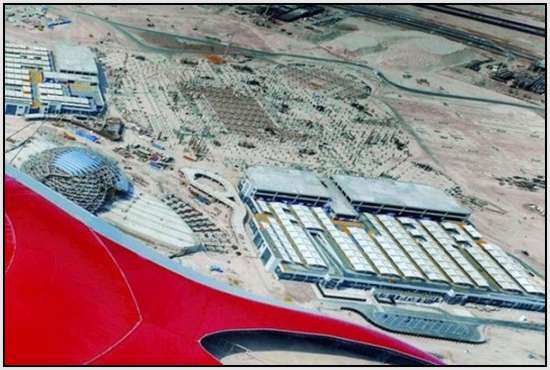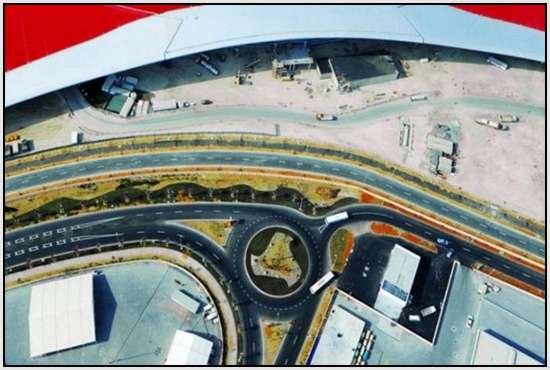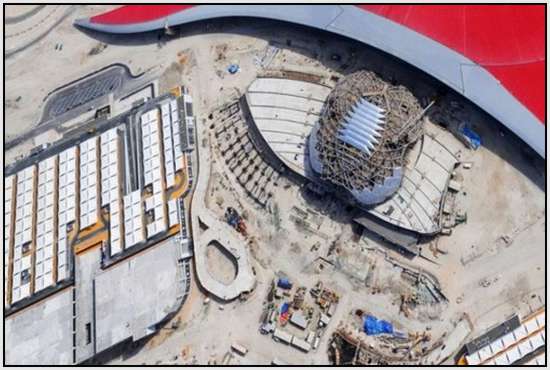 Ferrari World Abu Dhabi, also known as Ferrari Experience, is an upcoming theme park on Yas Island in Abu Dhabi. It is the first theme park designed around the Ferrari brand and will feature a racetrack, theater complex, miscellaneous driving activities, and three thrill rides. The theme park will open its doors in 2010.
The Ferrari theme park will be covered with its red roof which had been inspired by the classic double curve side profile of the Ferrari GT body.
The theme park covers a surface area of 200,000 meter square, which is equally 2.15 million square feet and measuring an astonishing 66 meters or 217 feet in diameter.
There will be a number of attractions for the theme park. It will be included rides for children of all ages and the world's fastest roller coaster. Traveling at speeds that exceeding 200 km/h (124 mph). Visitors can now emulate the feeling and experience of being in the Ferrari F1 car.