It doesn't matter where do you live in a world, and it doesn't matter how old are you, but if you are a parent, you probably know the most iconic adventurer between all kids, Dora the Explorer and her little monkey Boots. Dora is coming on a big screen this summer in a new adventure family movie named Dora and the Lost City of Gold.
Dora is having a hard time in the most dangerous adventure of her life – the High School. But, not too much time after, she found herself in a new adventure, but this time with her teen friends and on her real wild field. In a jungle, trying to save her parents and also, trying to solve the mystery behind a lost city of gold…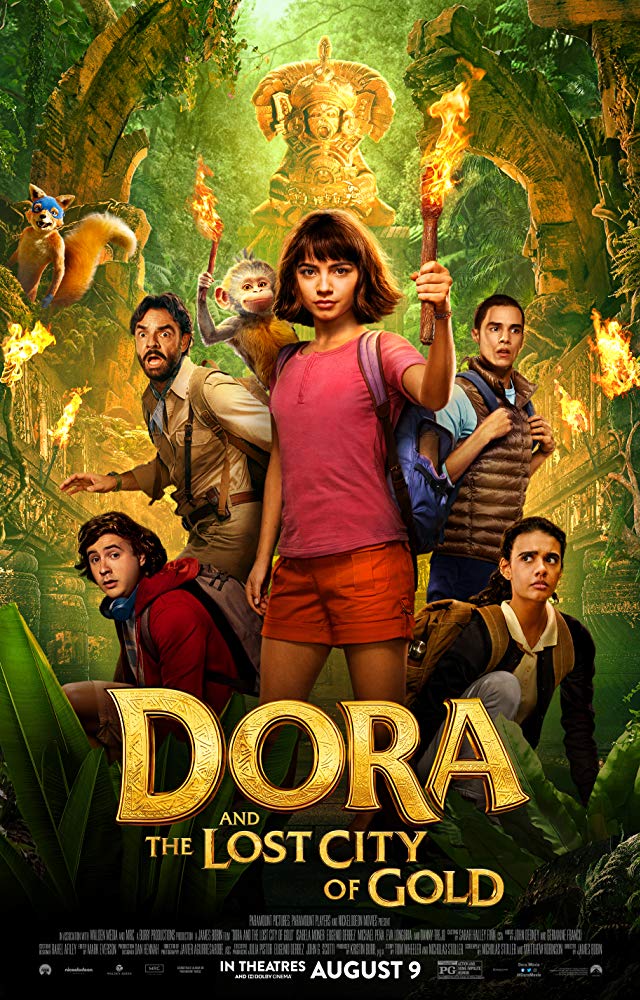 image by imdb.com
Director of the movie is James Bobin, well-known for his work on movies like Muppets Most Wanted (2014) or Alice Through the Looking Glass (2016), but he also done a few AliG shows at the beginning of the career of Sacha Baron Cohen. The story is written by Tom Wheeler (Puss in Boots (2011), The Lego Ninjago Movie (2017)) and based on the series by Chris Gifford, Valerie Walsh Valdes, and Eric Weiner.
In the movie starring Isabela Moner (Transformers: The Last Knight (2017), Instant Family (2018), Sicario: Day of the Soldado (2018)), Jeffrey Wahlberg (Don't Come Back from the Moon (2017), Counterpart (2018), Future World (2018)), Eva Longoria (Desperate Housewives (2004–2012), Harsh Times (2005), The Sentinel (2006)), Benicio Del Toro (Sicario (2015), Traffic (2000), The Usual Suspects (1995)), Michael Peña (American Hustle (2013), Crash (2004), End of Watch (2012)), Danny Trejo (Machete (2010), Heat (1995), From Dusk Till Dawn (1996)) and others.
Take a look at the official trailer 2 for Dora and the Lost City of Gold:
The movie Dora and the Lost City of Gold comes to the cinema this August.
You can find more details about the movie at https://www.imdb.com/title/tt7547410/