Marathon des Sables of Morocco – Toughest race in the world
The Marathon des Sables is a 6 day long 243 km (151 mile) marathon held every year in the the Sahara Desert in Morocco. This marathon race requires running on uneven rocky ground and over immense sand dunes of Sahara. It is considered to be the toughest foot race on planet Earth.
The first event of the Marathon des Sables started in 1986. The whole distance of this marathon, which is equivalent to 5 1/2 regular marathons, is covered in sections similar to 25, 34, 38, 82, 42, 22 km. Some participants requires 7 days to cover it.
During this race participants are required to carry everything including food, clothes, a medical kit, a sleeping bag, a rescue flare, an anti-venom pump, and other survival items. Water and tents are supplied by the organizers. Physical strength is very important for this race. Runners can expect mid-day temperatures to soar as high as 120°F (49°C) and nighttime temperatures to drop to the freezing point.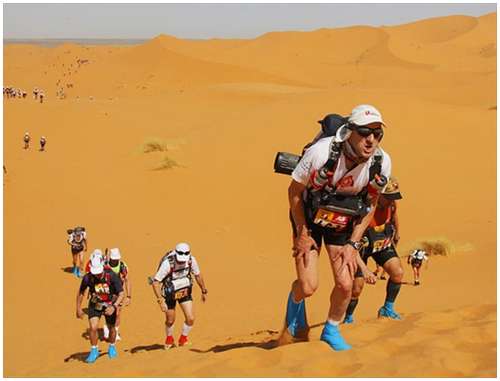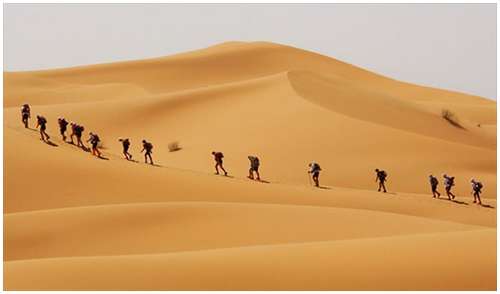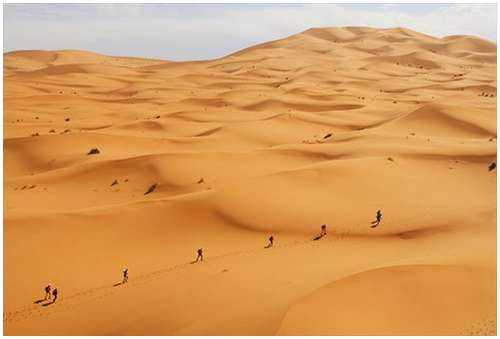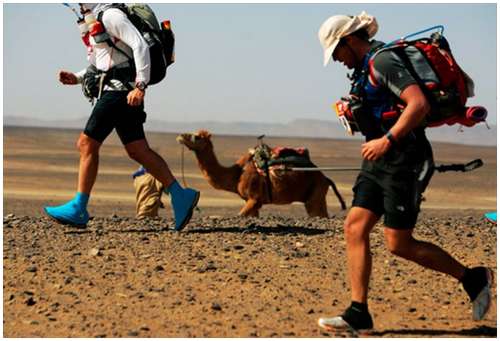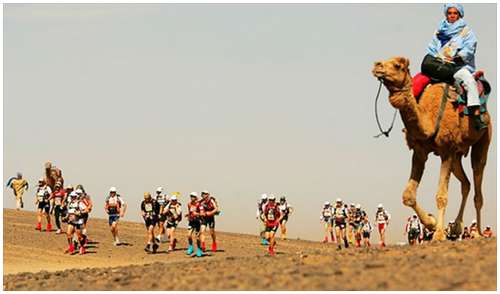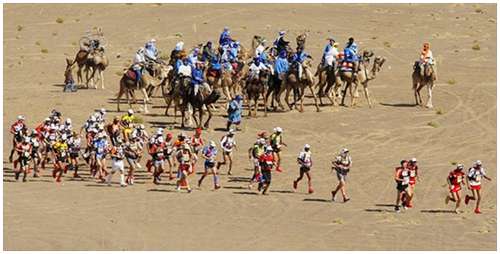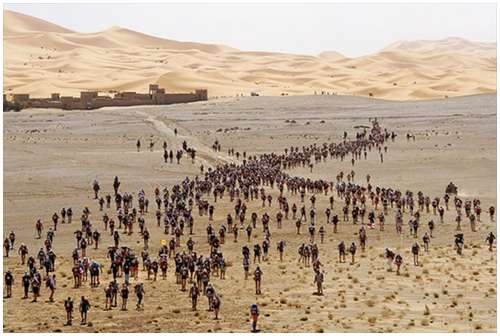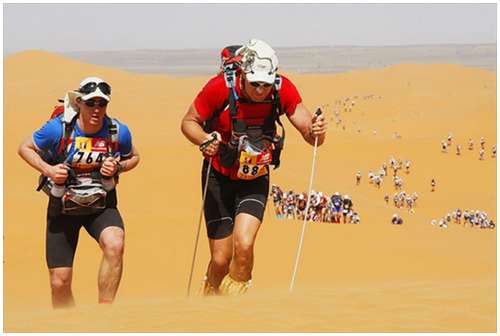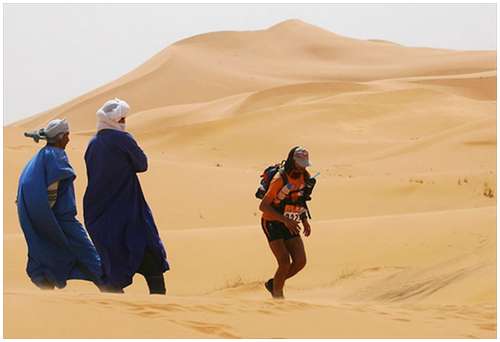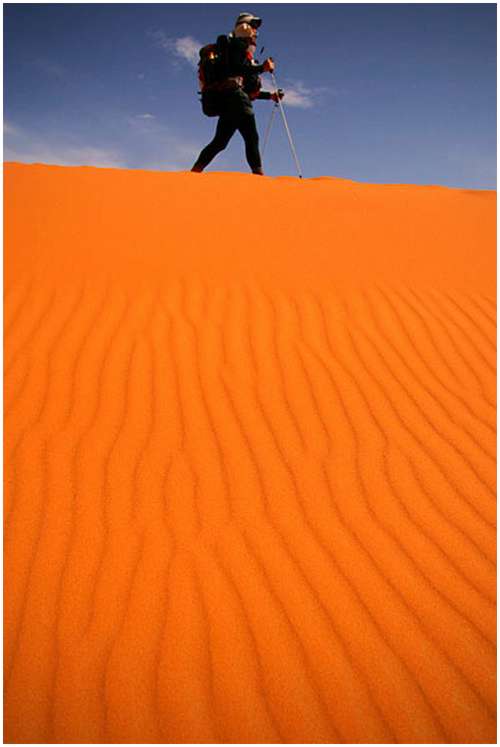 This Toughest Foot Race on Earth gives every participant a chance to experience the natural beauty of the desert and helps them to create bond with different people from different cultures around the World.