Almost every actor which plays one of the main roles in the movie The Personal History of David Copperfield has won, or has been nominated for some of the most prestigious awards in the cinematography world! After watching this first international trailer for the movie, it looks that we will have lots of fun watching it. Great humor, awesome cast, directed by great director… sounds very promising.
The story follows the whole life of David Copperfield (Charles Dickens character), from infancy, adolescence, and adulthood… Placed in Victorian England, full of wicked events, in a big contrast between poverty and wealth, but still with a lot of kindness…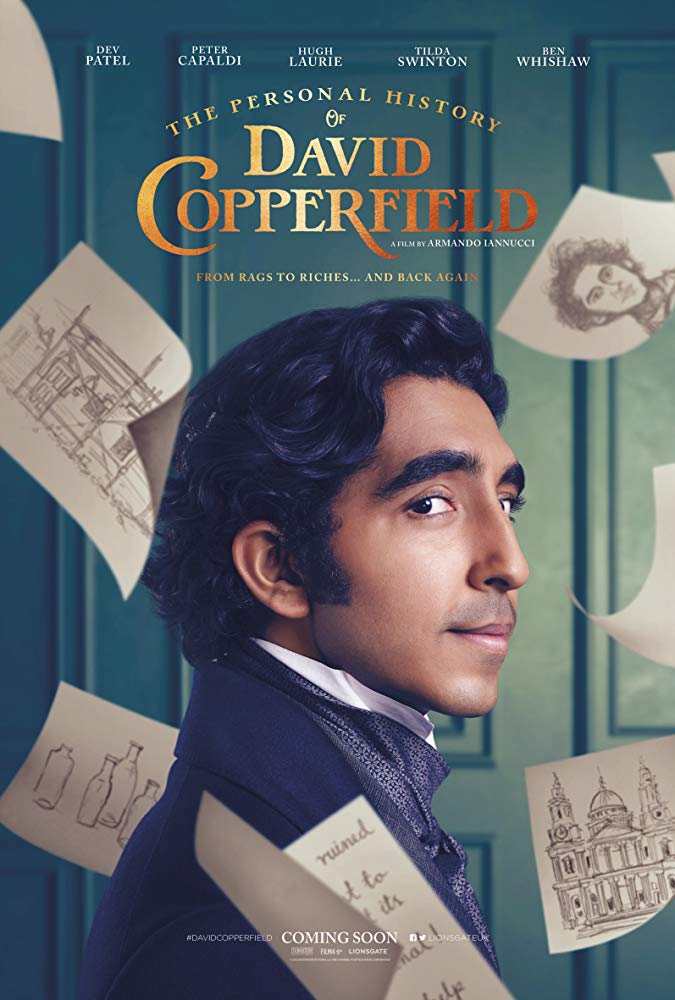 image by imdb.com
The movie is directed by Academy Award nominee Armando Iannucci, creator of awesome TV Series The Thick of It (2005-2012), the movie The Death of Stalin (2017) and the great movie In the Loop from 2009, with Tom Hollander in the main role. The screenplay is written by Armando Iannucci and Simon Blackwell, by the novel of Charles Dickens.
In the main roles are Academy Award nominee Dev Patel (Slumdog Millionaire (2008), Lion (2016), Chappie (2015)), Academy Award winner Peter Capaldi (TV Series Doctor Who (2008-2017), The Thick of It (2005-2012), World War Z (2013)), triple Golden Globe winner Hugh Laurie (TV Series House (2004-2012), Tomorrowland (2015), Flight of the Phoenix (2004)), another Oscar winner Tilda Swinton (We Need to Talk About Kevin (2011), Snowpiercer (2013), Suspiria (2018)), Golden Globe winner Ben Whishaw (Cloud Atlas (2012), Perfume: The Story of a Murderer (2006), Mary Poppins Returns (2018)), Primetime Emmy nominee Gwendoline Christie (Star Wars: Episode VII – The Force Awakens (2015), TV Series Game of Thrones (2015-2019)) and others.
Take a look at the official trailer for The Personal History of David Copperfield movie:
The movie The Personal History of David Copperfield will come to theaters in January next year.
Movie URL: https://www.themoviedb.org/movie/520900-the-personal-history-of-david-copperfield
Critic: AAA