Finally, we have the newest Guy Ritchie movie and it is in old-school style like his legendary movies Snatch and Lock, Stock and Two Smoking Barrels, and I loved those movies! The newest one is named The Gentlemen and it will come to the theaters next January. So, we have to wait almost four months! The trailer looks very promising and I'm pretty sure that the whole movie will be also. Guy Ritchie is back to his roots! Did you miss that camera from the opened trunk of the car? Or, the opening door of running van with a bunch of armed guys shooting? 🙂
The storyline of the film looks simple… A British drug lord wants to sell his profitable business to US-based Oklahoma billionaires… Of course, not everything is going as it should…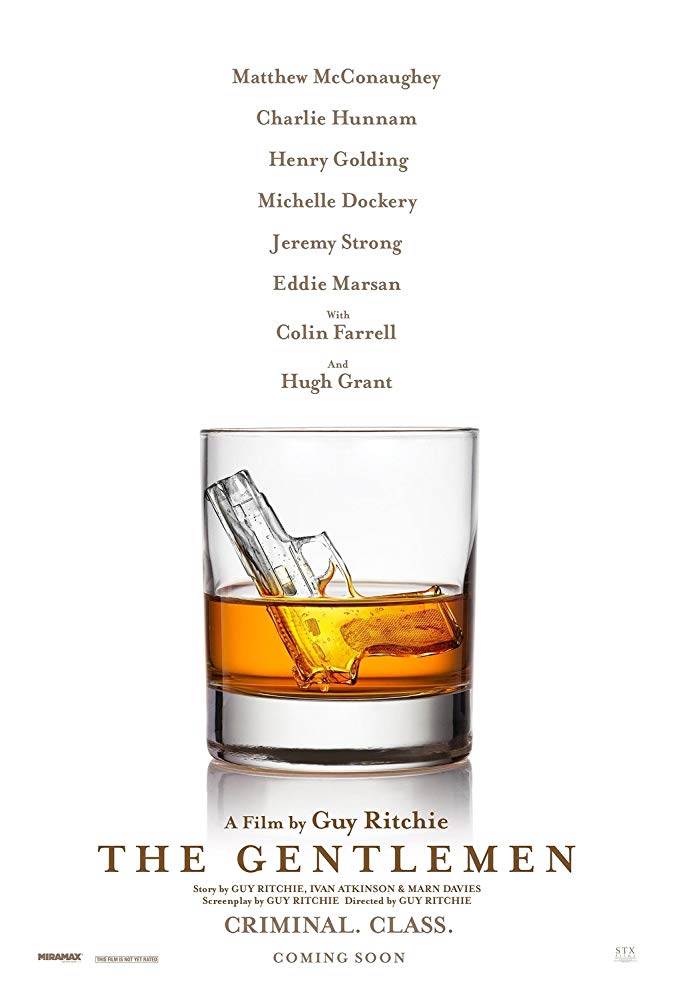 image by imdb.com
The director of the movie is living legend Guy Ritchie, a well-known for his epic movies as Sherlock Holmes (2009), Lock, Stock and Two Smoking Barrels (1998) or Snatch from 2000 with Brad Pitt and Jason Statham in the main roles. He is also a writer of the screenplay, and the story is written by him and his work buddies Ivan Atkinson and Marn Davies.
In the main roles are Academy Award winner Matthew McConaughey (Dallas Buyers Club (2013), Magic Mike (2012), Killer Joe (2011)), Charlie Hunnam (Pacific Rim (2013), King Arthur: Legend of the Sword (2017)), Henry Golding (Crazy Rich Asians (2018), A Simple Favor (2018)), Golden Globe nominee Michelle Dockery (TV Series Downton Abbey (2010-2015), Non-Stop (2014)), Jeremy Strong (The Big Short (2015), The Happening (2008)), Golden Globe winner Colin Farrell (The Lobster (2015), In Bruges (2008), S.W.A.T. (2003)), Golden Globe winner Hugh Grant (Love Actually (2003), Four Weddings and a Funeral (1994), About a Boy (2002)) and others.
Take a look at the official trailer for The Gentlemen movie:
The movie The Gentlemen will come to theaters on January 24.
Movie URL: https://www.themoviedb.org/movie/522627-the-gentlemen
Critic: AAA