Horror movie The Grudge was first imagined to be the reboot of the movies by Takashi Shimizu from 2004 and 2006, but the director of the movie, Nicolas Pesce described it as an interquel, that takes place between those 2 movies. The development of the movie started back in 2013 when it was first announced, but it has been finished this year and will be premiered on January 3.
A house has been cursed, when a young mother murders her family in it. A single mother and young detective are trying to solve the case, but when they discover that the house is cursed, it is too late… A vengeful ghost will follow them wherever they go…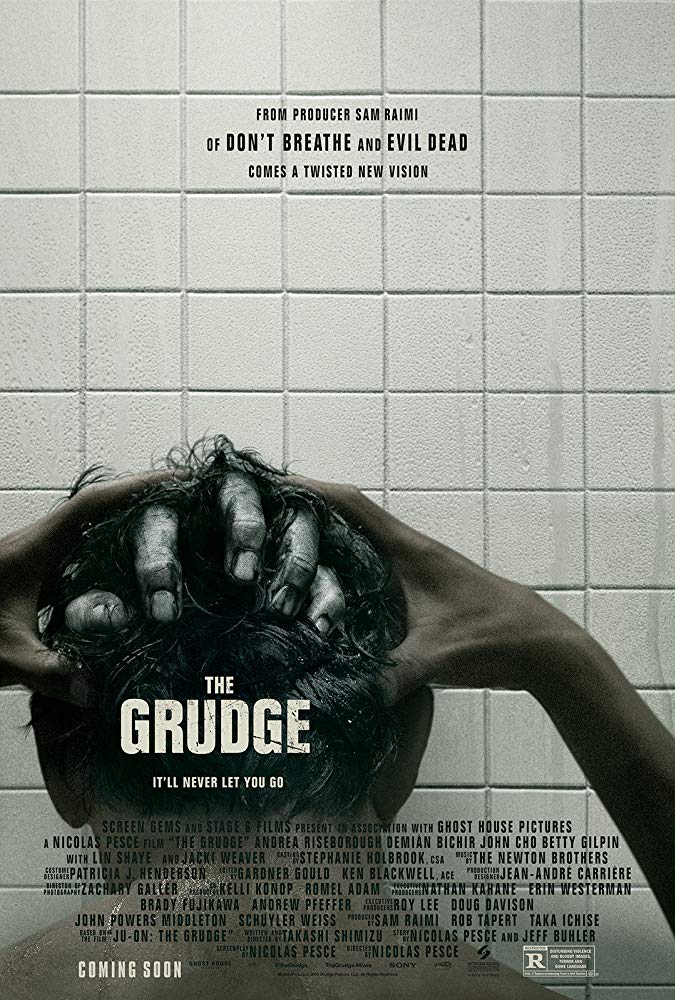 image by imdb.com
The director of the movie is Nicolas Pesce, known for two movies that he directed and written, Piercing (2018) and The Eyes of My Mother (2016). The movie The Grudge is written by him and Jeff Buhler (The Midnight Meat Train (2008), Pet Sematary (2019), The Prodigy (2019)). The original screenplay is written by Takashi Shimizu (Ju-on: The Grudge (2002), The Grudge (2004), The Grudge 2 (2006)).
In the main roles are Andrea Riseborough (Birdman or (The Unexpected Virtue of Ignorance) (2014), Oblivion (2013), Mandy (2018)), Academy Award nominee Demián Bichir (The Hateful Eight (2015), A Better Life (2011), Machete Kills (2013)), John Cho (Harold & Kumar Go to White Castle (2004), Star Trek (2009), Searching (2018)), Lin Shaye (Insidious (2010), There's Something About Mary (1998), Dead End (2003)), double Academy Award nominee Jacki Weaver (Silver Linings Playbook (2012), Animal Kingdom (2010), Stoker (2013)) and others.
Take a look at the official trailer for the movie The Grudge:
The movie The Grudge will come to the theaters on January 3.
Movie URL: https://www.themoviedb.org/movie/465086-the-grudge
Critic: AAA