It looks that this winter we will have both characters from DC Comics iconic couple in two separate movies… Joker is coming tomorrow to the theaters and his (now) ex-girlfriend Harley will have her own movie Birds of Prey next February… So, we will be covered with "evil side of DC characters" this winter… 🙂
The story in the movie follows Harley Quinn after her split with Joker. She joins the other three superheroes Black Canary (Arrow), Huntress (Justice League) and Renee Montoya (Batman) in a mission of saving a young girl from the hands of an evil gangster…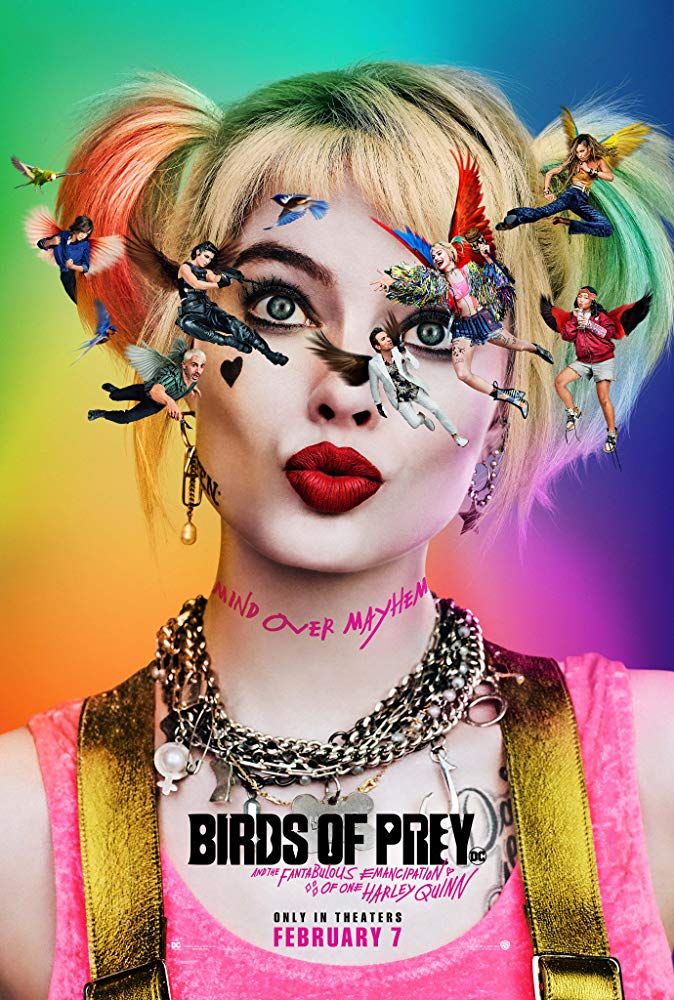 image by imdb.com
The movie is directed by Cathy Yan, know for some "interesting" movies like Dead Pigs (2018) or According to My Mother (2016). The film is written by Christina Hodson, known for Bumblebee (2018), Unforgettable (2017) or Shut In from 2016, with Naomi Watts.
In the main roles are Academy Award nominee Margot Robbie (Suicide Squad (2016), The Wolf of Wall Street (2013), Focus (2015)), Mary Elizabeth Winstead (10 Cloverfield Lane (2016), Scott Pilgrim vs. the World (2010), Smashed (2012)), Golden Globe winner Ewan McGregor (Moulin Rouge! (2001), Trainspotting (1996), Star Wars: Episode I – The Phantom Menace (1999)), Jurnee Smollett-Bell (TV Series Underground (2016-2017), Friday Night Lights (2009-2011)), Academy Award nominee Rosie Perez (White Men Can't Jump (1992), Fearless (1993), Untamed Heart (1993)), Chris Messina (Away We Go (2009), Argo (2012), Devil (2010)) and others.
Take a look at the official trailer for Birds of Prey movie:
The movie Birds of Prey will come to theaters on February 7.
You can find more details about the film at https://www.imdb.com/title/tt7713068/
Check out the official website of the movie at https://www.birdsofpreymovie.com/