Finally, one of the most famous cartoon characters gets his first full-length animated movie! World-famous Scooby-Doo! will come to the big screen next year in the movie simply named Scoob! It is interesting that after a dozen (or even hundreds) of short animated movies, this one is the first full-length. As this is the first one, the movie will try to cover the whole story from the very beginning of the gang creation. The teaser trailer looks great, and I hope that the movie will be also!
The story starts at the very beginning, when Scooby and Shaggy first met, and their integration with other members of now very popular gang named Mystery Inc. After a hundreds of solved cases, they have to stop the ghost dog Cerberus, but in the meantime they discover that Scooby isn't just an ordinary dog and that he has a secret legacy, bigger than anyone can imagine…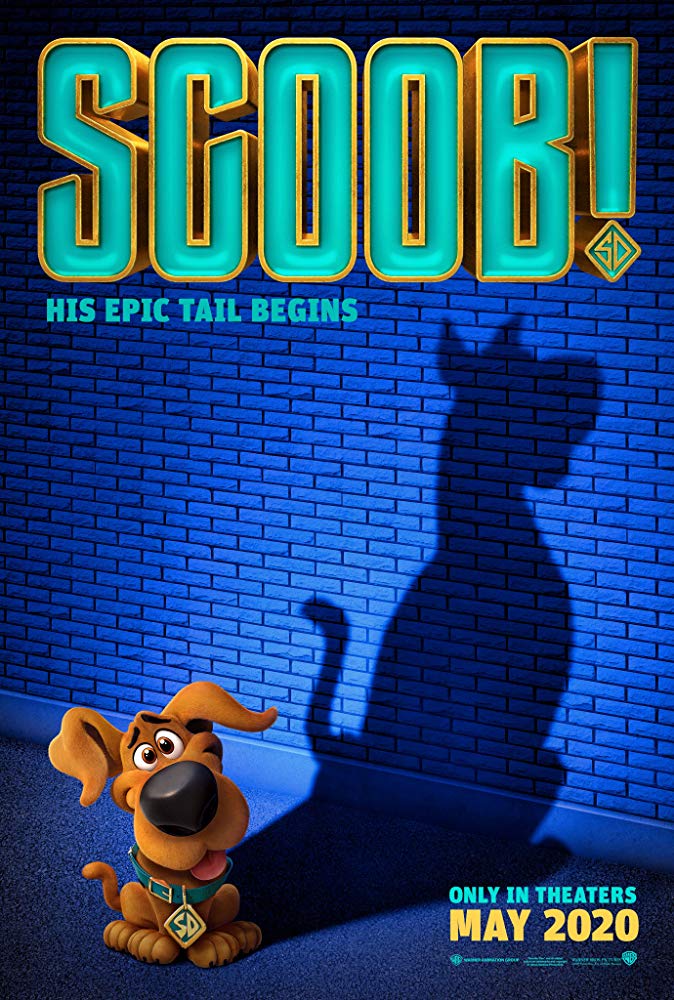 image by imdb.com
The director of the movie is Tony Cervone, a well-known producer and director of many animation movies from Tom and Jerry or Scooby-Doo! short videos, but he has worked in animation departments for movies like Space Jam (1996) or Cats & Dogs (2001). The screenplay writer is Kelly Fremon Craig (The Edge of Seventeen (2016), Post Grad (2009)), by the story of Matt Lieberman (The Christmas Chronicles (2018), Free Guy (2020)).
Main voices in the movie are from Frank Welker (Transformers franchise, Scooby-Doo movies, Aladdin (2019)), Zac Efron (High School Musical 3: Senior Year (2008), Hairspray (2007), The Greatest Showman (2017)), Amanda Seyfried (Les Misérables (2012), Mean Girls (2004), Dear John (2010)), Primetime Emmy nominee Will Forte (Nebraska (2013), MacGruber (2010), The Lego Movie (2014)), Golden Globe winner Gina Rodriguez (Deepwater Horizon (2016), Annihilation (2018), Filly Brown (2012)), Kiersey Clemons (Dope (2015), Neighbors 2: Sorority Rising (2016), Flatliners (2017)), two-time Academy Award nominee Mark Wahlberg (The Fighter (2010), The Departed (2006), Boogie Nights (1997)) and others.
Take a look at the official teaser trailer for the movie Scoob!:
The movie Scoob! will come to theaters on May 2020.
Movie URL: https://www.themoviedb.org/movie/385103-scooby-doo
Critic: AAA