Fox Searchlight Pictures comes to the cinema with a new movie named Lucy in the Sky, with always exceptional Oscar winner Natalie Portman in the main role. The movie is not about traveling in outer space, finding new planets and forms of life… It is a movie about the problems with integration in the society after big, emotional experiences…
When you see the whole Earth with your own eyes, your whole life pass in front of you… A strong woman Lucy, returns from space, with a transcendent experience from there… She can't fit in a world, feels too small and loses the connection with reality…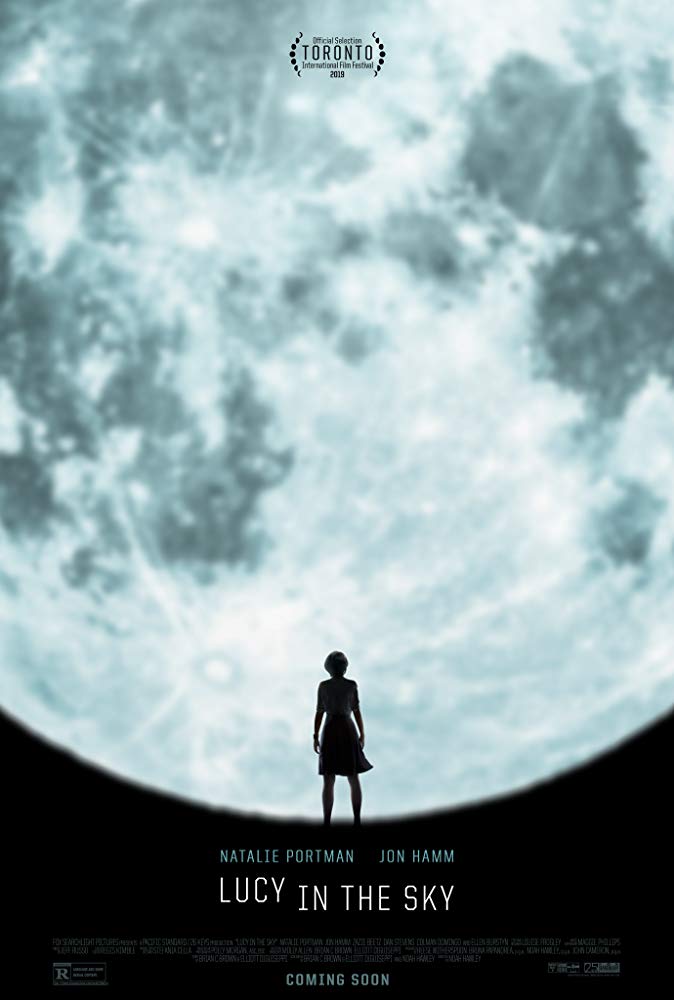 image by imdb.com
The director of the movie is Primetime Emmy winner Noah Hawley, a well-known writer of popular TV Series like Fargo (2014-2020), Legion (2017-2019), or Bones (2005-2008). He has also directed few episodes of Fargo and Legion, but this is his first movie in the director's chair. The story of the movie is written by Brian C Brown and Elliott DiGuiseppi.
In the main roles are Academy Award winner Natalie Portman (Black Swan (2010), V for Vendetta (2005), Closer (2004)), double Golden Globe winner Jon Hamm (TV Series Mad Men (2007-2015), The Town (2010), Million Dollar Arm (2014)), Dan Stevens (TV Series Downton Abbey (2010-2012), The Guest (2014), Beauty and the Beast (2017)), Primetime Emmy nominee Zazie Beetz (Deadpool 2 (2018), Geostorm (2017), Slice (2018)), Pearl Amanda Dickson (TV Series Criminal Minds (2016), Designated Caretaker Redux (2017)), Academy Award winner Ellen Burstyn (Requiem for a Dream (2000), Alice Doesn't Live Here Anymore (1974), The Exorcist (1973)), Primetime Emmy nominee Nick Offerman (TV Series Parks and Recreation (2009-2015), The Founder (2016), TV Series Fargo (2015)) and others.
Take a look at the official trailer for Lucy in the Sky movie:
The movie Lucy in the Sky will come to the cinema on October 4th.
You can find more details about the film at https://www.imdb.com/title/tt4682804