If you like old-fashioned adventure movies, then the Jungle Cruise is perfect for you, full of action and easy comedy for all ages. The movie is inspired by the world-famous theme park ride from Disneyland and it is ideal for family watching. Walt Disney Studios will premiere this film next summer!
The movies follow two strong characters and their joint adventure, first one is a riverboat captain (Dwayne Johnson) and the other is Indiana Jones type explorer (Emily Blunt). They together go to a research mission and find incredible things deep in the Amazon jungle…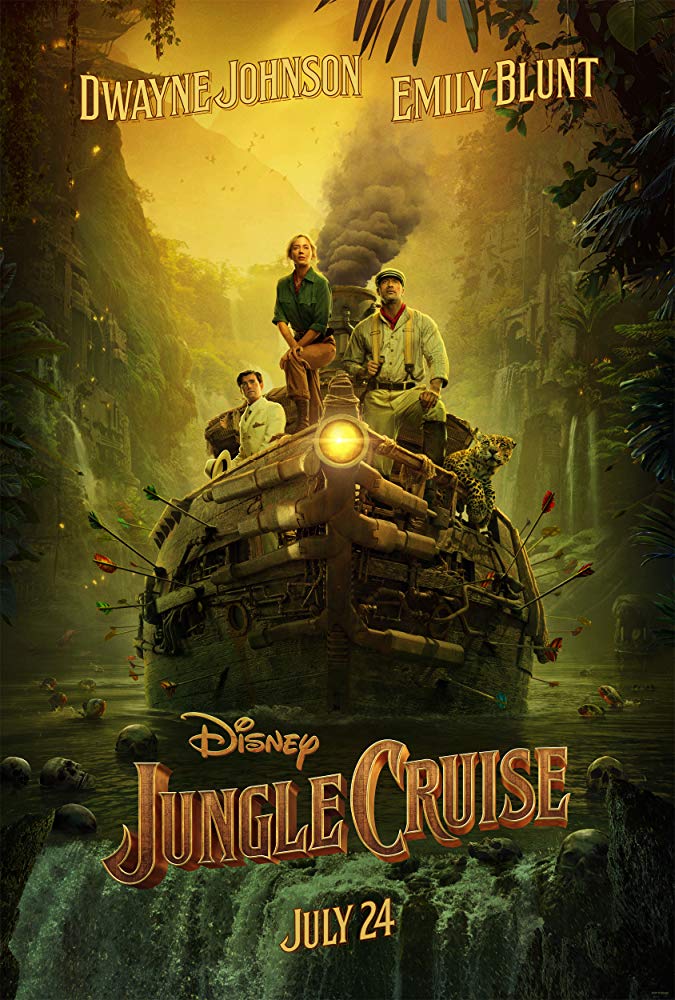 image by imdb.com
The director of the movie is Jaume Collet-Serra, well-known for his films like The Shallows (2016), Run All Night (2015) or Unknown (2011) with Liam Neeson in the main role. The screenplay is written by Primetime Emmy nominee duo Glenn Ficarra and John Requa (I Love You Phillip Morris (2009), Cats & Dogs (2001), Focus (2015)) and Academy Award nominee Michael Green (Logan (2017), Blade Runner 2049 (2017), Green Lantern (2011)).
In the main roles are Dwayne Johnson (Jumanji: Welcome to the Jungle (2017), G.I. Joe: Retaliation (2013), San Andreas (2015)), Golden Globe winner Emily Blunt (Edge of Tomorrow (2014), The Devil Wears Prada (2006), The Adjustment Bureau (2011)), Jack Whitehall (The Bad Education Movie (2015), TV Series Fresh Meat (2011-2016), Bad Education (2012-2014)), Golden Globe nominee Edgar Ramírez (Gold (2016), Point Break (2015), Deliver Us from Evil (2014)), Primetime Emmy nominee Jesse Plemons (Game Night (2018), Battleship (2012), Black Mass (2015)) , Academy Award nominee Paul Giamatti (Sideways (2004), Cinderella Man (2005), American Splendor (2003)) and others.
Take a look at the official trailer for the movie Jungle Cruise:
The movie Jungle Cruise will come to theaters on July 24.
Movie URL: https://www.themoviedb.org/movie/451048-jungle-cruise
Critic: AAA