The newest baby of animation studios Pixar is the movie Onward, but we have to wait until spring to see it in the theaters. After Toy Story 4, it is the first their movie to be released and the first original film released next year. After this one, they have prepared another completely new movie named Soul, which will come out in summer 2020.
The story follows 2 elf brothers who have just received a special gift from their past away father, a wizard staff! They found out that with a little magic spell they can bring back father for one whole day… But, something went wrong and they successfully bring back just half of his body and have to find the way to complete it with another half… Sounds like a beginning of adventurous quest…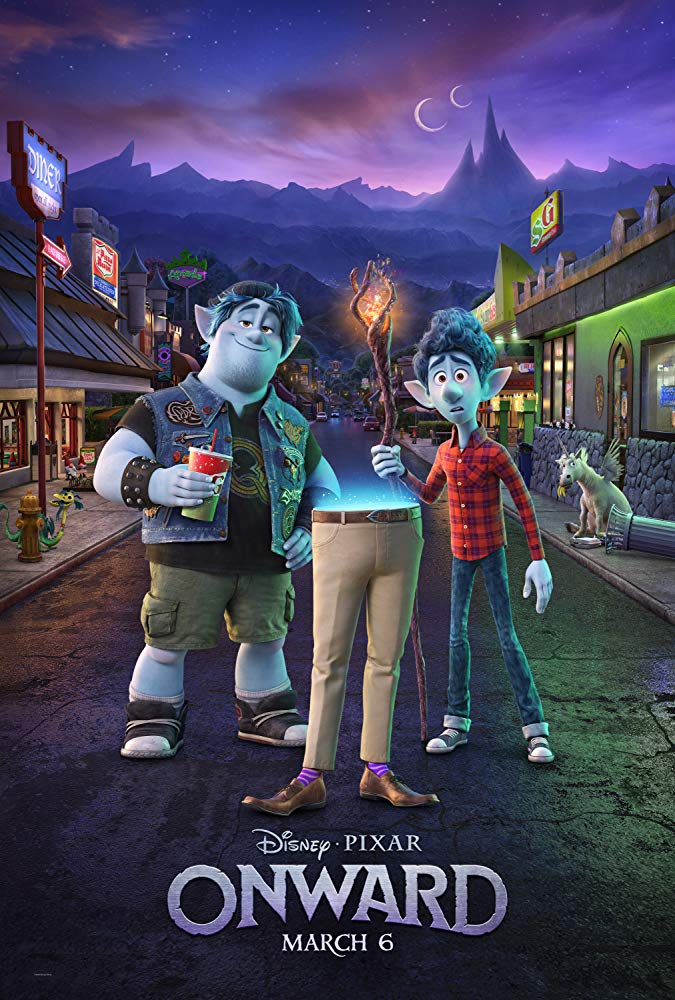 image by imdb.com
The writer and director of the movie is BAFTA Film Award nominee Dan Scanlon, who worked on many of Pixar animation movies (Inside Out (2015), Incredibles 2 (2018), Coco (2017)), but he got well-known as a director of Monsters University (2013).
Voices are done by Chris Pratt (Guardians of the Galaxy (2014), The Lego Movie (2014), Jurassic World (2015)), Tom Holland (Spider-Man franchise, The Impossible (2012), Captain America: Civil War (2016)), Golden Globe winner Julia Louis-Dreyfus (TV Series Seinfeld (1990-1998), Veep (2012-2019), Enough Said (2013)), Academy Award winner Octavia Spencer (Hidden Figures (2016), The Help (2011), Fruitvale Station (2013)) and others.
Take a look at the official trailer for the movie Onward:
The movie Onward will come to theaters on March 6.
Movie URL: https://www.themoviedb.org/movie/508439-onward
Critic: AAA