The movie Jexi comes from a well-known writers-directors duo Lucas-Moore (The Hangover movie) and trailer for the film looks very well, so there is no doubt that your visit to the cinema with friends will be hilarious. It is oriented to the younger public who can't imagine the world without mobile phones.
As a majority of the younger population, Adam is addicted to his new phone. With all-new upgrades, the latest model comes with an A.I. assistant called Jexi. "She" is taking care of everything in Adam's life, but maybe too much…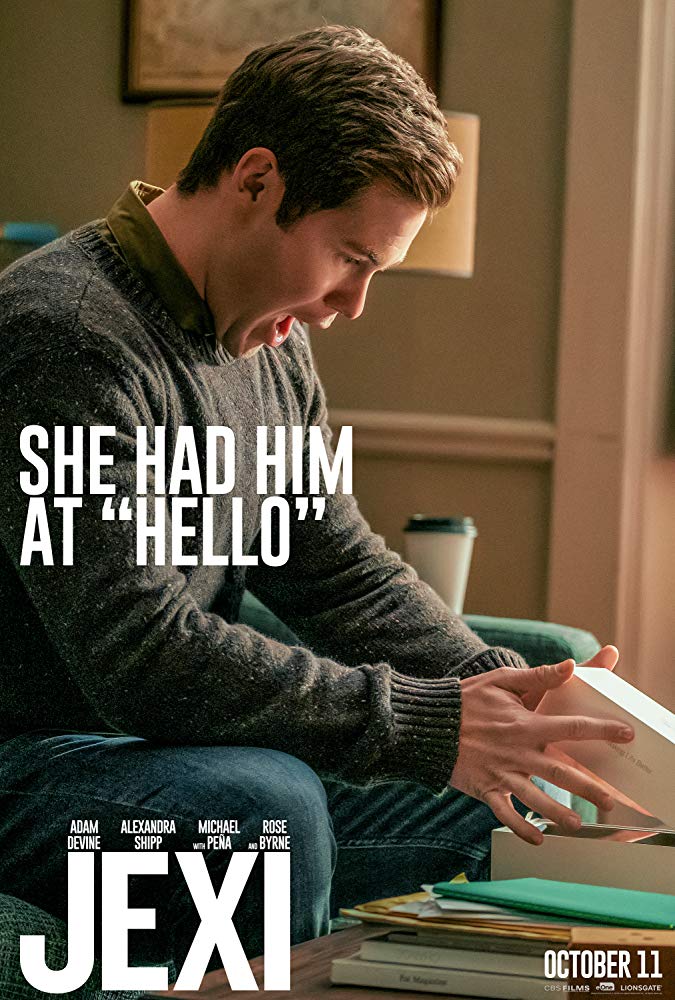 image by imdb.com
The directors and writers of the movie are BAFTA Film Award nominees Jon Lucas and Scott Moore, a well-known duo for movies like The Hangover (2009), Bad Moms (2016) or The Change-Up (2011) with Ryan Reynolds and Jason Bateman in the main roles.
In the main roles are Adam Devine (TV Series Workaholics (2011-2017), Pitch Perfect (2012), Mike and Dave Need Wedding Dates (2016)), Alexandra Shipp (X-Men franchise, Love, Simon (2018), Straight Outta Compton (2015)), Michael Peña (American Hustle (2013), Crash (2004), End of Watch (2012)) and Golden Globe nominee Rose Byrne (Spy (2015), Insidious (2010), Bridesmaids (2011)) as Jexi.
Take a look at the official trailer for Jexi movie:
The movie Jexi will come to the cinema on October 11th.
You can find more details about the movie at https://www.imdb.com/title/tt9354944/