When BBC signs something as their product than it has to be good! From the makers of TV Series Sherlock (2010-2017) with Benedict Cumberbatch and Martin Freeman in the main roles, comes a new Mini TV Series named Dracula. Yes, it is weird that BBC comes out with a horror TV Series, but they probably have a reason. The first teaser trailer looks promising, we will see how the show looks very soon. For now, we don't know the exact date of the premiere, but we know that they have filmed 3 episodes (3 x hour and a half).
TV Series is based on the Bram Stoker's Dracula, but the story follows the cruel and bloodthirsty count trip from Transylvania to London… It looks that he needs some fresh blood and he would like to try the English one… 🙂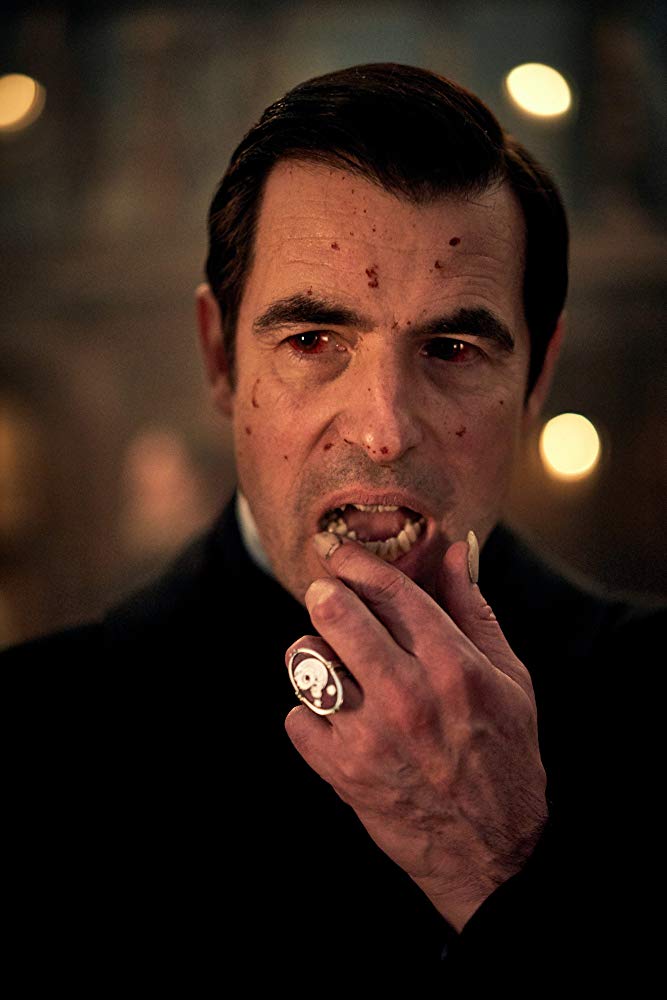 image by imdb.com
Creators of the TV Series are Primetime Emmy winner Mark Gatiss (Mycroft Holmes from TV Series Sherlock, but also a director of 8 episodes of TV Series Queers (2017)) and double Primetime Emmy winner Steven Moffat, a well-known writer for TV Series Sherlock (2010-2017), Doctor Who (2005-2017) or The Adventures of Tintin (2011).
In the main roles are Claes Bang (The Square (2017), The Girl in the Spider's Web (2018), TV Series Anna Pihl (2006-2008)), Lujza Richter (Phantom Thread (2017), La leçon de danse (2018), The Refuge), Morfydd Clark (Pride and Prejudice and Zombies (2016), Crawl (2019), National Theatre Live: Les Liaisons Dangereuses (2016)), Jonathan Aris (The World's End (2013), Morgan (2016), Rogue One: A Star Wars Story (2016)), Mark Gatiss (TV Series The League of Gentlemen (1999-2017), Sherlock (2010-2017), The Favourite (2018)) and others.
Take a look at the official teaser trailer for TV Series Dracula:
The TV show Dracula will come to the TV screens soon, probably around Christmas.
Movie URL: https://www.themoviedb.org/tv/86850-dracula
Critic: AAA