Another great TV Series from Netflix has reached its third season. Started back in 2017, the series Atypical will get its third season which was aired the day before yesterday and you can already check it out on your favorite TV network! I know that the name of the series is Atypical, but most of people will recognized some of the things and events from their lives…
The story of TV Series Atypical follows Sam, 18 yo youngster when he realizes that it is a time to find a girlfriend. Of course, that one decision will provoke other things inside the family, including his mom's to change her life path to become accustomed to new things…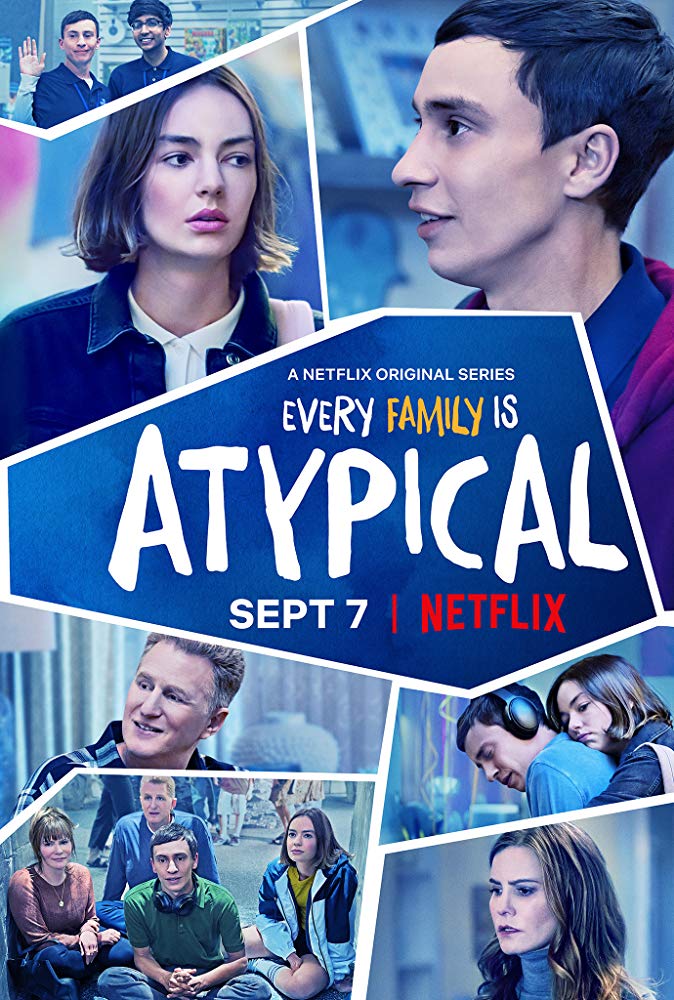 image by Netflix.com
The creator of the TV Series Atypical is Robia Rashid, a well-known producer and writer of some of the most popular TV series ever, like How I Met Your Mother (2008-2012), The Goldbergs (2014-2015) or Camp (2013).
In the main roles are Keir Gilchrist (It's Kind of a Funny Story (2010), It Follows (2014), Dead Silence (2007)), Academy Award nominee Jennifer Jason Leigh (The Hateful Eight (2015), Dolores Claiborne (1995), Anomalisa (2015)), Michael Rapaport (Deep Blue Sea (1999), True Romance (1993), Beautiful Girls (1996)), Brigette Lundy-Paine (The Glass Castle (2017), Downsizing (2017), Irrational Man (2015)), Amy Okuda (TV Series The Guild (2007-2012), How to Get Away with Murder (2015-2016), The Wedding Ringer (2015)) and others.
Take a look at the official trailer for the third season of Atypical:
The TV Series Atypical is already on Netflix.
Movie URL: https://www.themoviedb.org/tv/71578-atypical
Critic: AA