Extreme Piercing at Festival Phuket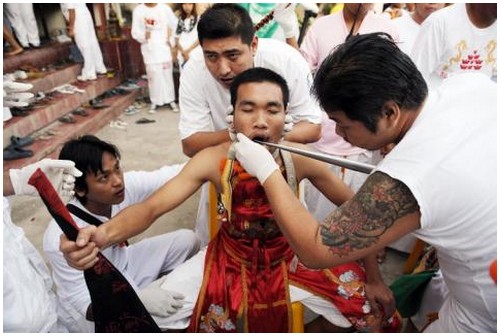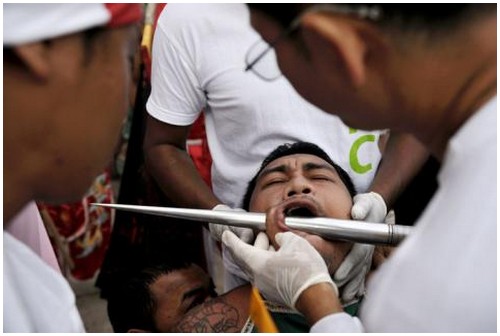 Probably the most fascinating and also somewhat gruesome festivals in the world, the Phuket Vegetarian Festival is best known for its aesthetic displays of unusual body piercings. You may see devotees with tire irons through their cheeks, or large spikes driven through their tongues. The festival is held for just over a week annually during the ninth lunar month of the Chinese calendar, falling somewhere in October.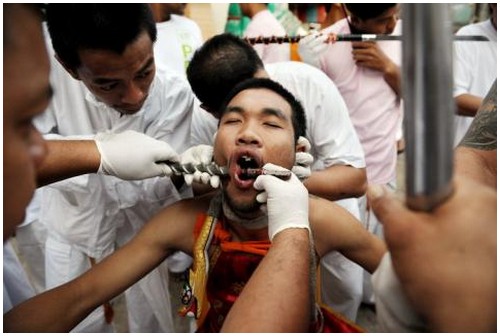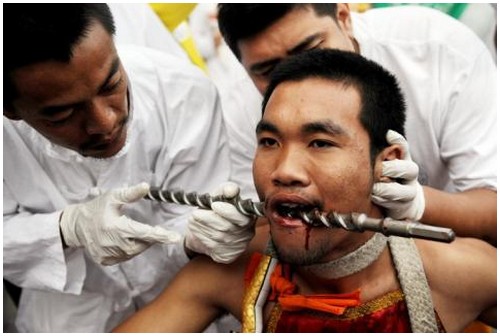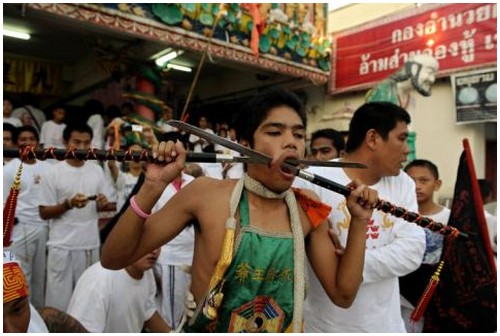 The Phuket Vegetarian Festival and its rituals are thought by many to bring good fortune to religious followers. Phuket residents of Chinese ancestry, called Hokkien Chinese, follow a strict vegan or vegetarian diet for 10 days for the purposes of merit-making and spiritual cleansing. This is accompanied by sacred rituals at Chinese temples and shrines around the island. Stalls of vegan food are set up throughout Phuket City, and even non-vegans will be suitably impressed by the delicious selection.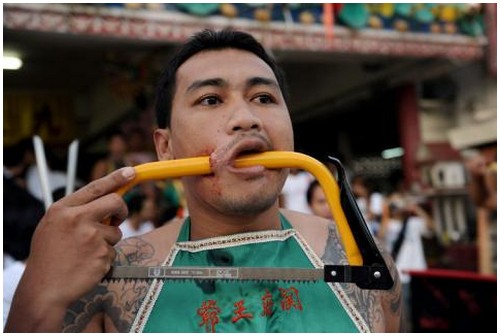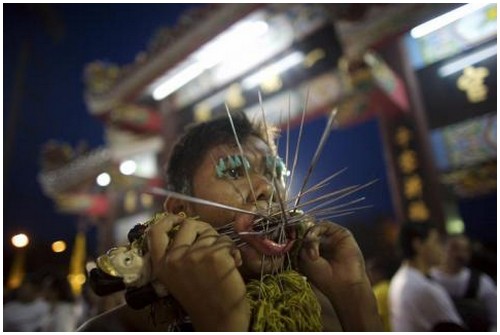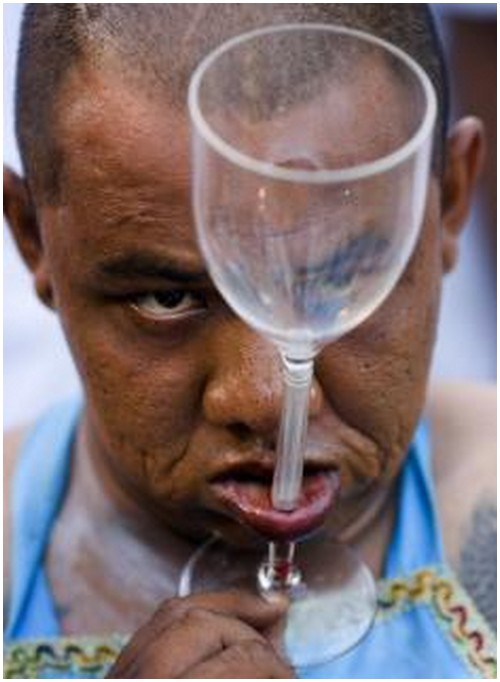 The festival started in 1825 the paricipants are not allowed to eat meat or have sex at the time of the festival. For obvious reasons participants are asked to use only sterile blades, spears and guns. According to physicians there is a risk of HIV and hepatitis.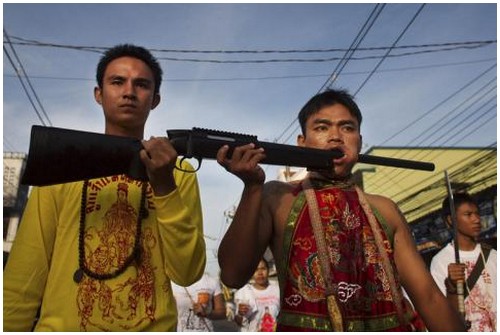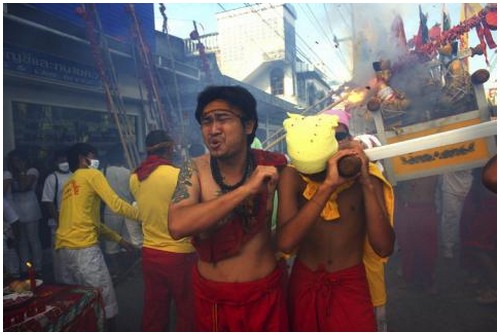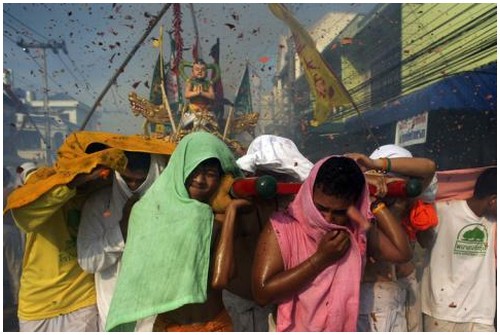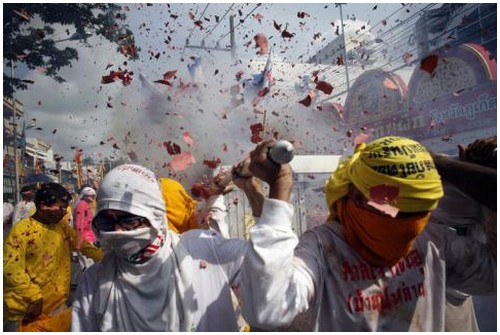 Perhaps the most visual of these rituals are the displays of extreme body piercings with large objects that can range from knives to umbrellas. Devotees, called ma song, may even partake in walking over hot coals barefoot or climbing up ladders that have rungs made of knife blades. Visitors can see the ma song walking in their trances during long parades through the streets on every day of the festival.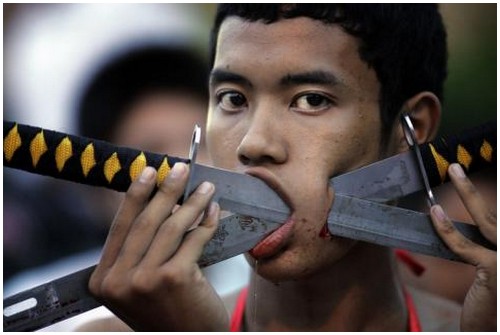 10 RULES FOR THE VEGETARIAN FESTIVAL
1. Cleanliness of bodies during the festival
2. Clean kitchen utensils and to use them seperately from other who do not join the festival
3. Wear white during the festival
4. Behave physically and mentally
5. No meat eating
6. No sex
7. No alcoholic drinks
8. People at mourning period should not attend the festival
9. Pragnant ladies should not watch any ritual
10. Ladies with period should not attend the ritual