Another great movie from Netflix is coming this fall on our favorite TV channel with some great actors in the main roles. The film is called The Laundromat and it is partly based on true events from the real life of some of the wealthiest people in the world.
A disappointed widow, after the death of her husband, investigates the insurance company of her passed husband. It leads to a Panama City law firm (Oldman and Banderas), which are exploiting the wealthiest people and financial system in general. Can she stop them?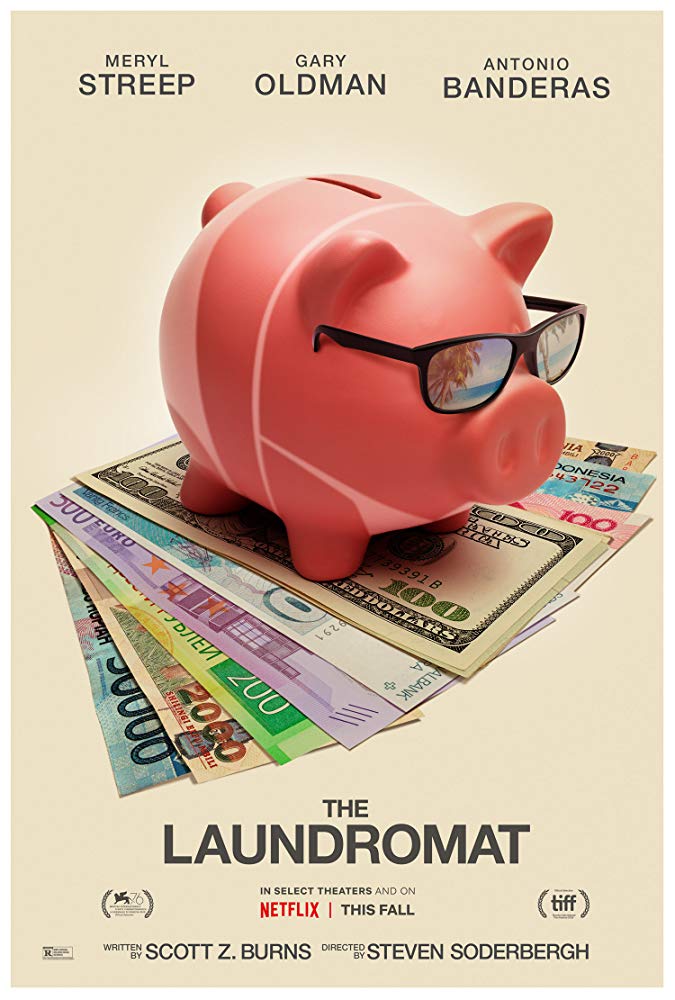 image by imdb.com
The director of the movie is a well-known filmmaker and Oscar winner  Steven Soderbergh, known for films like Sex, Lies, and Videotape (1989), Ocean's Eleven (2001) or Erin Brockovich (2000) with Julia Roberts in the main role. The movie is based on a book by Jake Bernstein, and the screenplay is written by Scott Z. Burns, known for films like The Bourne Ultimatum (2007), The Informant! (2009) or Contagion (2011) with Matt Damon and Kate Winslet in the main roles.
In the main roles are some of th ebest actors of the time like tripple Academy Award winner Meryl Streep (Out of Africa (1985), The Devil Wears Prada (2006), August: Osage County (2013)), another Academy Award winner Gary Oldman (Tinker Tailor Soldier Spy (2011), Darkest Hour (2017), The Dark Knight (2008)), Golden Globe nominee Antonio Banderas (The Mask of Zorro (1998), The Skin I Live In (2011), The 13th Warrior (1999)), Golden Globe winner Jeffrey Wright (Shaft: The Return (2000), Broken Flowers (2005), The Manchurian Candidate (2004)), Oscar nominee Sharon Stone (Basic Instinct (1992), Casino (1995), The Quick and the Dead (1995)), Robert Patrick (Terminator 2: Judgment Day (1991), The Faculty (1998)), Primetime Emmy nominee David Schwimmer (TV Series Friends (1994-2004), Six Days Seven Nights (1998)) and others.
Take a look at the official trailer for The Laundromat movie:
The movie The Laundromat will come to the cinemas and Netflix this fall.
You can find more details about the movie at https://www.imdb.com/title/tt5865326/