Every day there are more and more good movies that are coming out from the Netflix kitchen. This time I'm presenting you classic action thriller with two great actors in the main roles named Point Blank.
When someone kidnaps your pregnant wife you will do anything that is necessary to get her back. Paul, an ER nurse had to team up with injured criminal and murder suspect to save the life of his wife. As the story goes on, it looks that it would be a very tough call to do that because there are few corrupted cops in the game also…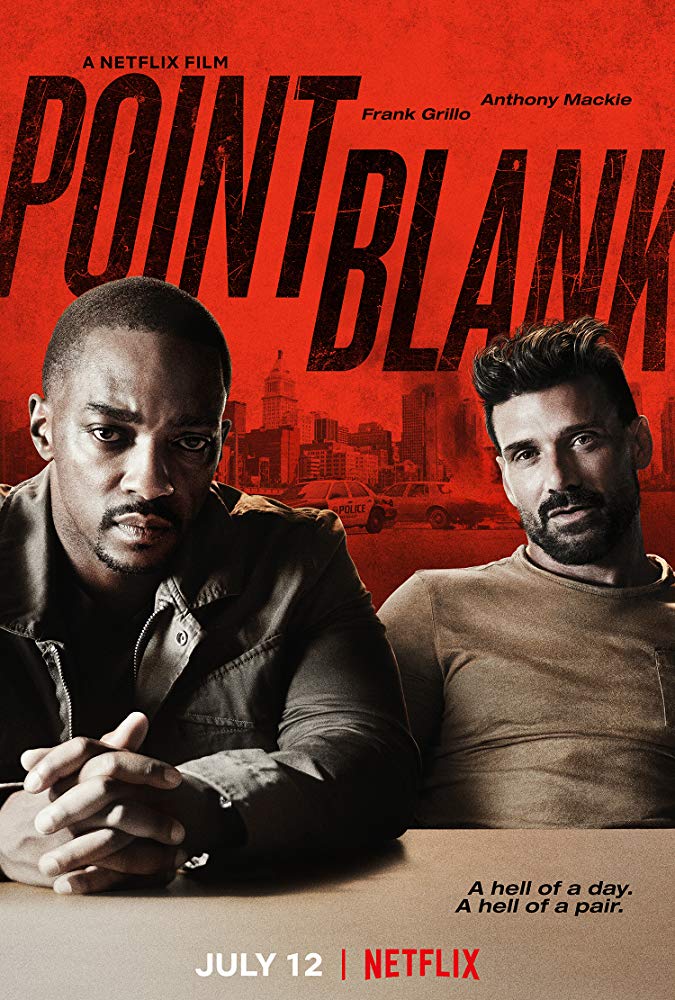 image by imdb.com
The movie is directed by Joe Lynch well known for his specific comedy/horror movies like Chillerama (2011), Mayhem (2017) or Knights of Badassdom (2013). The screenplay is written by Adam G. Simon (Man Down (2015)) by Fred Cavayé characters.
Main roles in the movie are played by Frank Grillo (The Grey (2011), The Purge: Anarchy (2014), Captain America: Civil War (2016)) and Anthony Mackie (The Hurt Locker (2008), Captain America: The Winter Soldier (2014), The Adjustment Bureau (2011)). Starring also Marcia Gay Harden (Mystic River (2003), The Mist (2007), Into the Wild (2007)), Christian Cooke (Love, Rosie (2014), Cemetery Junction (2010), Edith (2016)), Teyonah Parris (Dear White People (2014), Chi-Raq (2015), If Beale Street Could Talk (2018)), Boris McGiver (Taxi (2004), Boardwalk Empire (2014), The Pink Panther (2006)) and others.
Take a look at the official trailer for Point Blank:
The movie Point Blank comes to Netflix on July 12.
You can find more details about the movie at https://www.imdb.com/title/tt2499472