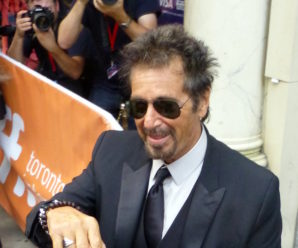 Video streaming platform Amazon Prime has announced that actor Al Pacino will play in the new TV series "The Hunt", which story talk about Nazi Hunters Group in New York's 70s.
A well-known American actor will join the genre of TV series that he did only in two occasions in 1977 and 2003.
Pacino will play a role of Meyer Offerman, a mysterious and powerful man running the group "The Hunters". The group discovers that several hundred high Nazi officials have been planning to form the Fourth Reich in the United States. Pacino, as a boss of this group, tries to prevent the possible genocide of the Nazis.
The series produced by Jordan Peele is actually inspired by real events.