There is no girl younger than 16 years that didn't watch the movie Frozen! Maybe I should go even further, almost everyone has known the main theme "Let it Go" from that movie… and I don't think only at girls here… If you are a parent, you probably know it too! 🙂 Anyways, the new movie simple named Frozen 2 is coming to the theaters in two months, so prepare yourself for singing along new songs. 🙂
The Kingdom of Elsa is in a big danger and it could be saved only by finding out the source of her magic. Anna, Elsa, Kristoff, Olaf, and Sven are going outside of Arendelle in a search for the truth about Elsa's magic powers…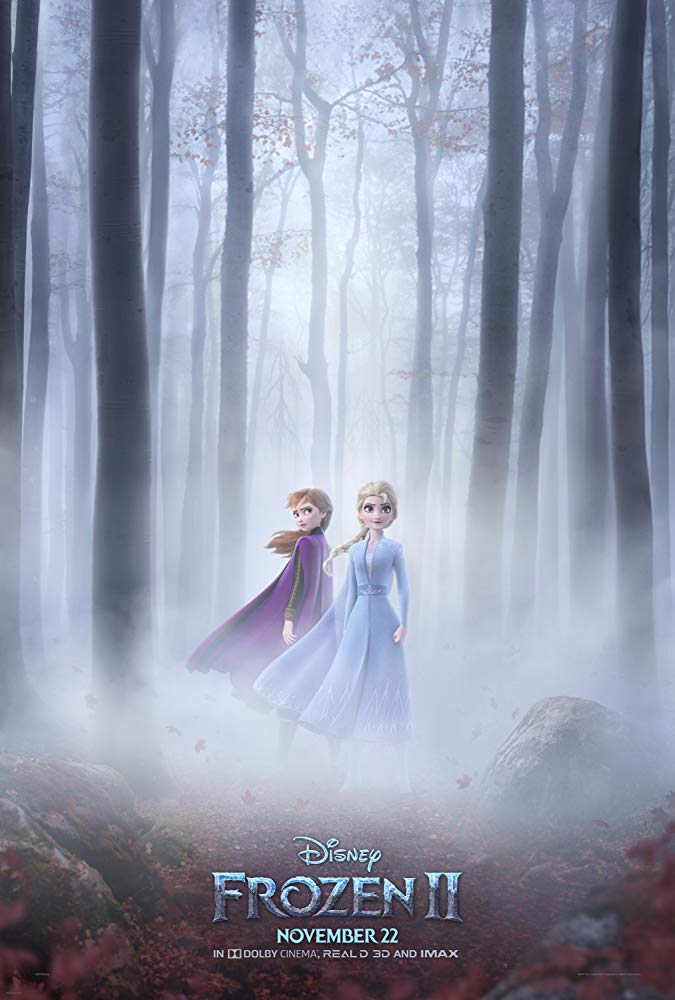 The directors' duo is the same as in the first sequel, Academy Awards winners Chris Buck (Surf's Up (2007), Tarzan (1999)) and Jennifer Lee (Wreck-It Ralph (2012), Zootopia (2016)). The Frozen II movie screenplay is written by Academy Award nominee Allison Schroeder (Hidden Figures (2016), Christopher Robin (2018)) by the characters of Jennifer Lee.
Voices in the movie are almost the same as in the first movie, Golden Globe nominee Kristen Bell as Anna (Veronica Mars (2014), Forgetting Sarah Marshall (2008)), Jonathan Groff as Kristoff (TV Series Mindhunter (2017-2019), Looking (2014-2015)), Josh Gad as Olaf (Pixels (2015), Beauty and the Beast (2017)), Golden Globe nominee Evan Rachel Wood as Iduna (Thirteen (2003), Whatever Works (2009)), Golden Globe winner Sterling K. Brown as Lieutenant Matthias (Black Panther (2018), The Predator (2018)) and others.
Take a look at the second official trailer for Frozen II movie:
The movie Frozen II will come to theaters on November 22.
You can find more details about the film at https://www.imdb.com/title/tt4520988/